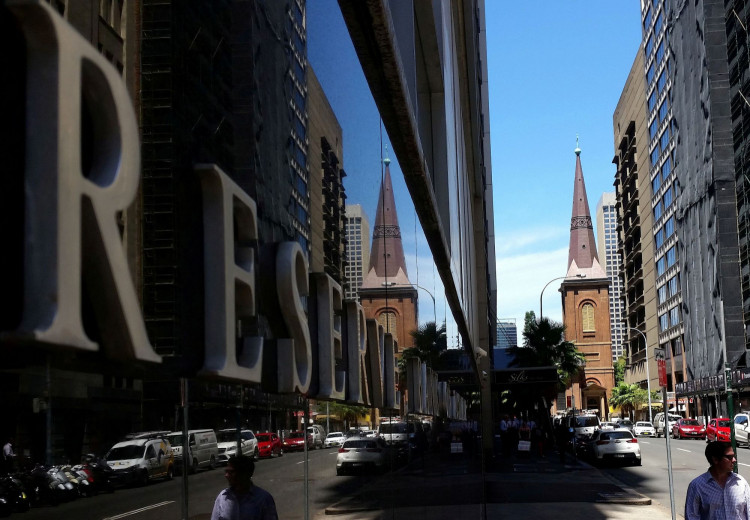 The UBS economists forecast that Australia's central bank would downgrade its economic growth forecasts this Tuesday. They also perceive that it would keep interest rates steady at 0.75 percent by the second quarter of 2020 despite the declining global economic growth.
The current download cycle of the Reserve Bank of Australia (RBA) would be maintained by the second quarter of 2020. It was expected by UBS economists to lower its cumulative growth profile which would be set at about 50 basis points.
The said downgrade was allotted to the country's challenging recovery from bushfire-related government spending that already accumulated to three billion AUD. Despite the humungous government spending, the RBA would still maintain its downgrade on its economic outlook.
It was also discussed that the RBA's forecast of a strong acceleration was set at 2.8 percent by the end of the year. It was announced that they may also accumulate a 3.1 percent increase by the fourth quarter of 2021.
According to Yahoo! Finance, the interest rate was a record low following a solid month for the Australian property market. The country also experienced a small retail bump from its Christmas spending.
The country already imposed interest rate cuts since 2019 after it pulled the trigger by June, July, and October of that year. The stronger job figures also contributed to the decision including a 0.9 percent boost to Australia's national dwelling values in January of 2020.
The majority of the economists of the RBA interest rate panel predicted that the same would hold for the rest of the year. According to Mortgage Choice's Susan Mitchell, the labor market data was better than expected and that the Reserve Bank Board would keep cutting the cash rate by Tuesday.
She added that the December 2019 labor force data announced by the Australian Bureau of Statistics that there has been a 5.1 percent decline of the country's unemployment rate since November of 2019. Furthermore, it was also discussed that there had been consistent progress with its unemployment rate amounting to 4.5 percent in wages and inflation.
According to Jeffrey Sheen of Macquarie University, the central bank of Australia would continue the trend until February of 2020 but may cut the rates up to 0.5 percent by March.
The RBA's full employment and inflation objectives may be trumped by global economic growth in the short term due to China's declining economy that also adversely affected global markets. However, RBA governor Philip Lowe claimed that the Australian economy remains stable despite the uncertain economic effects of China's declining growth.
At present, the Australian economy has grown by 2.7 percent this year and may increase by three percent by 2021. It was labeled as a step up from growth rates compared to 2018 and 2019 values.