Finance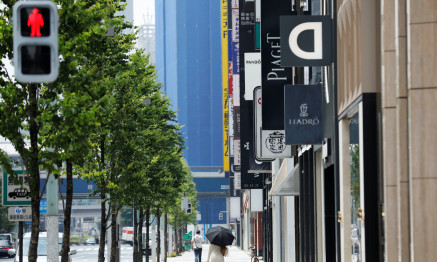 "A record number of cases and a rise in Tokyo's pandemic alert level sent the Nikkei down 0.4%.
U.S. stocks retreated from record closing highs on Tuesday, ending lower as surging COVID-19 cases, the growing threat of a fresh round of economic lockdowns and...
"Greater Bay Region residents will be able to make cross-border investments up to CNY1 million.

""We have a landmark opportunity to accelerate our efforts to build a healthier, more resilient and more sustainable future," HSBC said.
The Latest
Japan's Nikkei fell 0.5%, South Korea was even and Australia was mildly positive. China shares were little changed.

Nio reported a 146% increase in revenues for the period at $667 million.

Japan's Nikkei dropped 0.76% while MSCI's Asia-Pacific index was little changed.