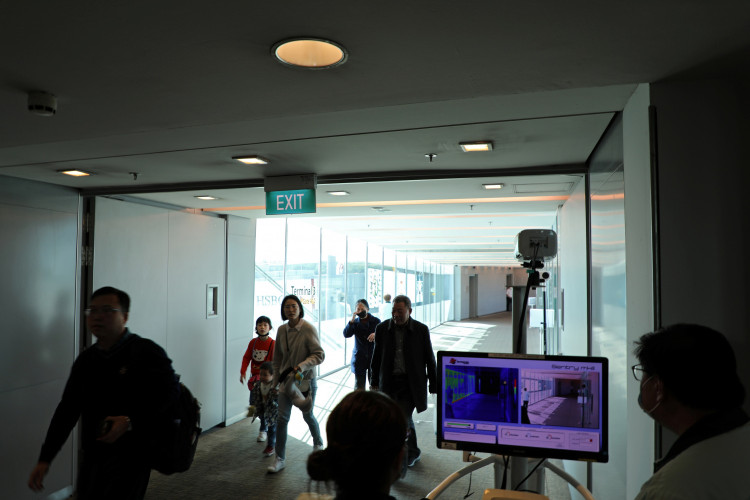 Southeast Asia is known worldwide for its many tourism hotspots. However, things have been grim over the past few weeks as the stigma around the Wuhan, coronavirus has kept many supposed tourists from visiting countries in the region.
PM Lee Visits Prized Changi Airport
On Friday, Singaporean Prime Minister Lee Hsien Loong visited the Changi Airport, the well-developed city-state's crown jewel in its airlines industry.
According to The Straits Times, Lee told reporters during his Changi visit that he dropped by to see if the crew and staff members at the airport were doing fine despite increasing fears about the coronavirus.
Changi Airport is considered the front line for Singapore's tourism industry as a whole. It used to cater to thousands of flights daily but over the past weeks, flights were reduced dramatically down to a third.
Despite business being hit hard, Changi staff and crew are still working to ensure that the city-state will keep travel operations open for people who will come and go.
Thailand's Koh Lanta Not as Popular as Before
Flashback to earlier 2019, when the Wuhan coronavirus was out of the picture, Chinese tourists flooded the Thai island of Koh Lanta.
Klong Khong Beach used to be one of the most visited areas in Koh Lanta but the coronavirus outbreak has soured tourism in the country. Speaking with the TIME Magazine, Khun Mohammed, whose family runs a resort in the area, said only "one-room" is occupied.
Khun explained that in January, things were much better. There were "many, many Chinese" tourists who booked with the family's Lanta Lapaya Resort. Other sectors have been hit by the coronavirus crisis but tourism in Thailand is hurting the most.
The tourism industry's struggle goes beyond Koh Lanta, but for the country's other hotspots since Chinese travelers make up around 30 percent of Thailand's overall tourist count yearly.
Travel restrictions for Chinese tourists played a key role in the suffering tourism industry not just in Thailand but also in other Southeast Asian countries.
Malaysia Opts to Focus on Domestic Tourism
Unlike other Southeast Asian nations that remain dependent on Chinese and other foreign tourists, Malaysia is taking the high road for now as the world continues to tackle the coronavirus crisis.
Speaking with Channel News Asia, Selangor state executive councilor for tourism, Abdul Rashid Asari, noted that the Malaysian state will focus on improving domestic tourism until the CoViD-2019 situation lightens up.
Before the decision was made, Chinese tourists accounted for the largest number of travelers visiting Malaysia's Selangor state. Indonesia, Singapore, Japan, and India are on second, third, fourth, and fifth place respectively.
To help boost the country's tourism sector while Chinese tourists remain adamant on traveling due to Wuhan coronavirus risks, Selangor will encourage Malaysians to travel around the country and visit hotspots.
Vietnam Also Hit by Reduced Tourism Activity
In an op-ed for the Vietnam Insider, founder and senior board adviser of accounting and consultancy firm Grant Thornton Vietnam, Ken Atkinson wrote about Chinese visitors make up for around 30 percent of the country's tourist numbers.
However, Vietnam banned tour groups from China and multiple airlines cut flights en route to China, making the impact on the Vietnamese tourism industry even larger than previously expected by experts.
Research from Grant Thornton Vietnam indicated that hotels in the country saw a decline of between 20-50 percent over the past weeks due to the coronavirus situation. Tour operators also reported a shocking decline of 50 percent in customer bookings.
It remains to be seen whether tourism sectors across Southeast Asia will recover but for now, the CoViD-2019 strain is keeping the industry in the shadows.