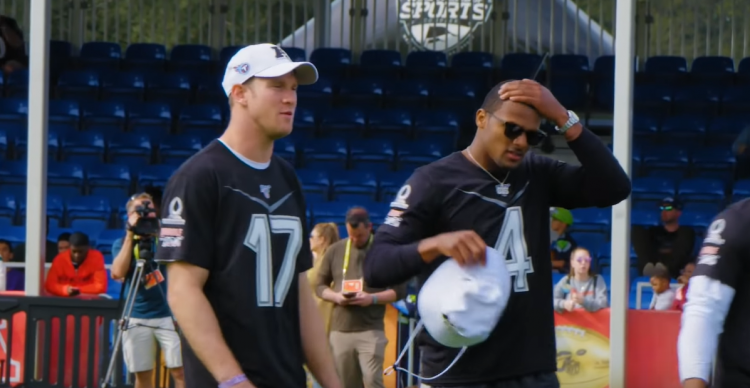 The New England Patriots have hardly made any move right now and the consensus is that the team will go on a rebuilding phase. The quarterback position is a prime need for the team right now and the latest is that they have taken in former player Brian Hoyer. And while he has been around, it remains that the 34-year-old is not exactly the starting quarterback that Bill Belichick needs.
Long-time quarterback Tom Brady opted to move out even at the age of 42. He is now with the Tampa Bay Buccaneers, leaving a big void. Before getting Hoyer, the only quarterbacks in the fold were Jarret Stidham and Cody Kessler. Of the three, Stidham is believed to be the one moving up to the Pats starting quarterback role. If he fails to impress, Hoyer is likely to move up to that spot.
The coronavirus has not helped determine if the Patriots are open to taking in a starting quarterback. There are a lot of top names in the free-agent market like Cam Newton and Jameis Winston. The belief is that New England will not take anyone from there although an NFL trade could happen. One player that would make sense is DeShaun Watson of the Houston Texans if he is placed on the block or asks for a trade.
Watson was seemingly dismayed at the moves made by the Texans recently. Houston traded away Stefon Diggs to the Minnesota Vikings and DeAndre Hopkins to the Arizona Cardinals. Of the two, there was already proven chemistry between Watson and Hopkins, further thickening the plot. And it appears the 24-year-old is pretty much clueless on why these moves were made, CBS Sports reported.
Watson put up a curious tweet recently, leading most to speculate that he could be on the move. He still has two years with the Texans and Houston has not indicated any plans to move the two-time Pro Bowler.
"I don't know how I'ma make it out of here clean. can't even keep track of who plays for the other team.. iconic duos rip and split at the seams," Watson posted on social media.
Watson could be a worthy replacement for Brady if the Patriots are interested. However, it would take much to get him, an investment team owner Robert Kraft could study. With a youth movement on their end, Watson could be the near-perfect successor to Brady if the Pats want to remain competitive while on rebuilding mode.