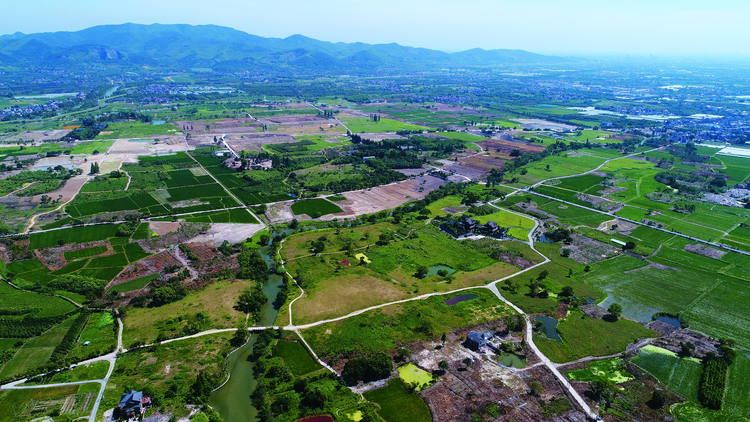 A senior official stated during a news briefing on Monday that about a third of China's territory is now off-limits to development under a program known as the "ecological protection red line," putting the nation in compliance with global biodiversity standards.
The percentage is in accordance with a goal set by the United Nations and backed by more than 100 nations to safeguard at least 30% of the planet's land and ocean areas by the year 2030, though China hasn't formally accepted the objective yet.
To stop decades of "irrational development" that had encroached on forests, wetlands, and other priceless ecosystems, China first put forth its "red line" strategy in 2011.
According to Zhuang Shaoqin, China's vice minister of national resources, the creation of national parks and the restoration of ecosystems have now contributed to the total area under protection reaching more than 30% of China's territory.
The goal will be considered in negotiations for a new global biodiversity pact, which China will lead and is scheduled to take place in Montreal in December.
In order to reach local "red line" targets, authorities all around China have been razing homes, workshops, and hydropower plants. Some have even been reprimanding farmers for illegitimately expanding plantations onto the protected areas.
Governments are still allowed to redraw "red lines" if they interfere with significant development projects, according to critics who claim that the enforcement of the program has remained uneven.
In accordance with the most recent policy guidelines, some human activity, such as the development and logging of commercial forests and the mining of mineral resources, would still be allowed inside the red line zones.
Additionally, China admitted earlier this year that despite efforts to curb pollution and habitat degradation, its marine ecosystems nevertheless remained in relatively poor health.
As China is willing to share its experience with others, initially with nations along the routes of the Belt and Road Initiative, the ecological "red line" program, which was widely praised by foreign delegations at the COP15 meeting, is anticipated to aid in the conservation of biodiversity worldwide (BRI).
Gao, who is also the leader of the Chinese research team on the post-2020 global biodiversity protection project, described the "red line" for ecological protection as an innovative approach to nature conservation that broadens the scope of preservation, enhances the integrity of ecological protection, and strengthens the capacity to deal with climate change.
According to Gao, China is collaborating with an international group to create a toolkit on how to draw red lines. It will then improve the toolkit to make it more acceptable for promotion to other nations.