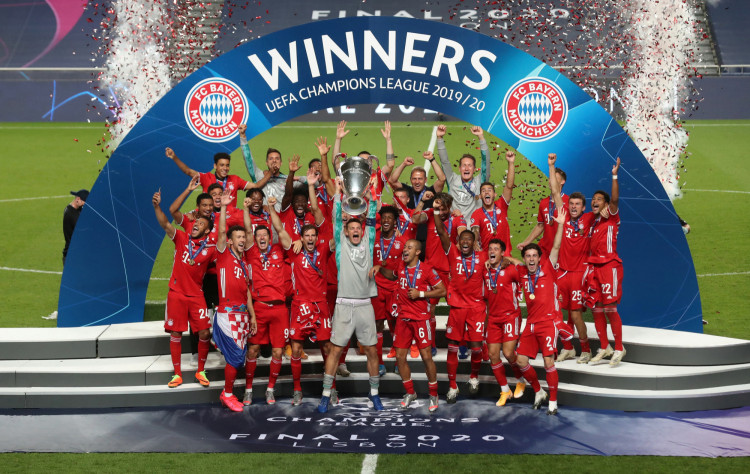 The UEFA Champions League, the crown jewel of European club football, is poised for a significant transformation. As the group stages of the current season kick off this week, fans and teams alike are gearing up not just for the thrill of the matches but also for the impending changes to the tournament's format.
For nearly two decades, the Champions League has maintained a consistent structure. 32 teams have been divided into eight groups, with each team playing six matches in the group stage. The top two teams from each group then progress to the knockout stages, culminating in a grand finale where Europe's champion is crowned. This format has been in place since 2003, but starting next season, a new structure will be introduced.
The revamped Champions League will feature 36 teams in the group stage, all placed into a single large group. Instead of the familiar six matches, each team will now play eight games-four at home and four away. These matches will be against eight different opponents, ensuring a diverse range of fixtures. The seeding process, which determines the composition of the groups, will also undergo changes. Previously, pots were determined based on league championships and European titles. The new system will prioritize the Champions League holders and the top eight clubs based on coefficient rankings.
One of the most notable changes is the opportunity for teams from the same seeding pot to face each other in the group stage. In the past, each group had one team from each pot, ensuring a mix of strong and weak teams. The new format will allow for more high-profile matches in the group stages, as top-seeded teams can now play against each other.
The qualification process for the knockout stages will also see a shift. The top eight teams will directly qualify for the round of 16. Teams placed ninth to 24th will compete in a two-legged playoff round for a chance to progress. Those ranked 25th and below will exit the competition.
Another significant change is the potential for more clubs from a single domestic league to participate. While traditionally four clubs from a league could qualify, the expanded group stage might allow a fifth club to join, based on the previous season's European performance.
While the new format promises more action, with the number of games increasing from 125 to 189, it also raises concerns about player welfare. The already packed football calendar will become even more congested, and it remains to be seen how teams will manage their resources and how players will cope with the increased demands.
The Europa League and the Conference League, UEFA's second and third-tier competitions, will also adopt similar formats, amplifying the changes across European football.
As the Champions League embarks on this new chapter, it will be intriguing to see how these changes impact the competition's dynamics, the strategies of participating clubs, and the experience for millions of fans worldwide.