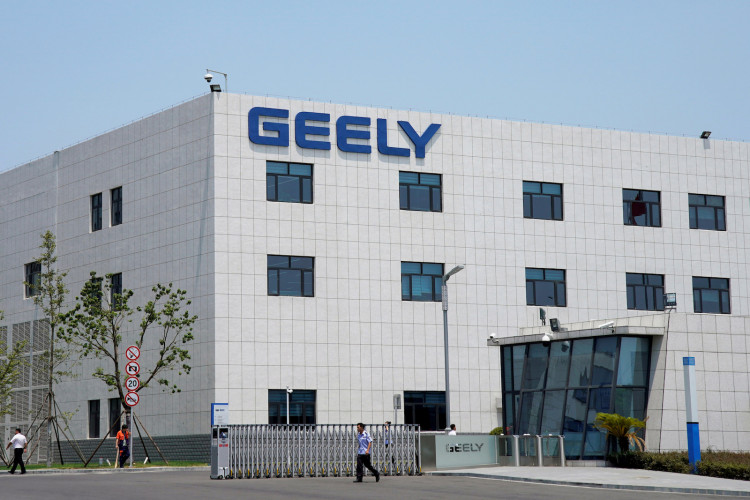 Volvo Geely have been married for 10 years since the acquisition in 2010. Geely has been influencing the Nordic girl by true emotion after paying high bride price and signing a prenuptial agreement, just like a country lad, simple and slow but firm. On February 10, Volvo car group (hereinafter referred to as "Volvo") and Geely Automobile Holding Co., Ltd. (hereinafter referred to as "Geely") announced that they were planning to integrate their businesses, so as to form a more powerful global enterprise group. This marriage ushered in a qualitative leap in the 10-year period. After 10 years have passed, how is Volvo in this marriage? And what will the new marriage model bring to her?
Ⅰ. The ups and downs of Volvo before Geely's accession
In 1927, Gustaf Larson and Assar Gabrielsson, who were former staff of SKF, founded a car brand in Gothenburg, Sweden, and named it "Volvo", which means that the car wheels are rolling forward and the company will have a bright future. In 1979, the car manufacturing department was separated from the group and became the current Volvo Car Corporation. Volvo car enjoys a high reputation in northern Europe for its excellent quality and performance, especially in terms of safety system. Volvo car company has its own unique features. Many of the current vehicle safety designs are developed by Volvo, including the design and implementation of the first three-point seat belt, the first child booster seat cushion and side impact protection system (SIPS).
Due to high investment and weak profitability, Volvo car group was sold by Volvo Group to Ford in its heyday with 6.4 billion US dollars in 1999. But Ford, which is not good at managing European luxury car brand, had not brought light to Volvo. In terms of models, Volvo had not made a significant breakthrough in several years except for the eight "Xcc" concept cars launched between 2000 and 2005. In terms of sales, in the competition with Mercedes Benz, BMW and Audi, Volvo continues to lag behind its competitors whether in Europe, North America or Asia and other emerging markets, and its performance is not stable. In 2009, the world-wild sales of Volvo fell 10.6% year on year to about 334,800, which was 120,000 shorts than that of the year 2007. In Chinese market, the sales of Volvo in 2009 was around 20,000, while the number of Audi reached 200,000, which was 10 times of what Volvo got.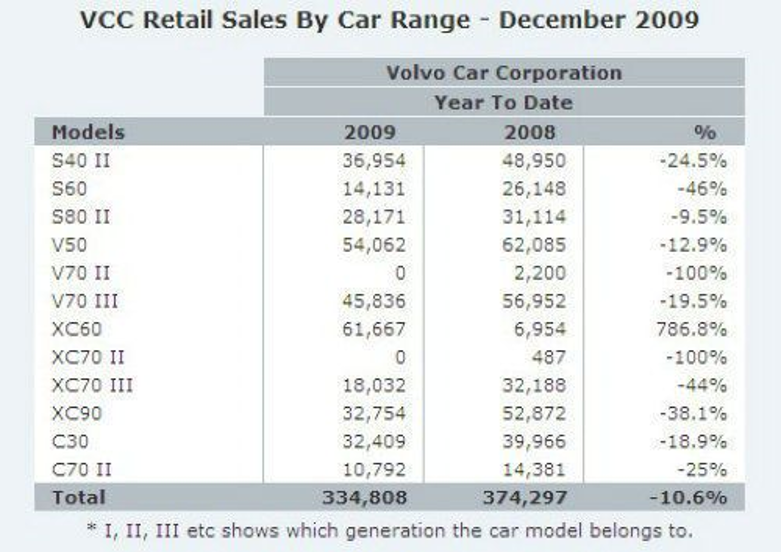 In terms of financial performance, Volvo car also underperformed after being acquired by Ford. And it was sliding even deeper into the red since the outbreak of financial crisis. In the second half of 2008 and the first quarter of 2009, Volvo's profit margin reached - 22.72% at its lowest. When Ford proposed to sell Volvo in 2008, its sales fell by 18.3%, with a loss of $1.5 billion. Despite the company's response, however, in the first three quarters of 2009, the company still suffered a loss of $621 million. In order to survive the economic crisis, Ford cut several sub brands under the strategic guidance of "One Ford, one team". It sold Jaguar and Land Rover to Indians, gave up the holding position of Aston Martin and Mazda, and sold Volvo to the Chinese for $1.8 billion.
Ⅱ. The heart was touched and the youth was renewed
Although the purchase price of Volvo was $1.8 billion, Geely had paid far more than that actually. Firstly, in order to help Volvo recover, Geely promised to inject $700 million of operating capital into Volvo in the acquisition agreement. In addition to the amount that Geely promised, it has invested more than $11 billion during the ten years after the acquisition. Secondly, since the acquisition, Geely has helped Volvo to establish vehicle factories in Chengdu and Daqing, and engine factory in Zhangjiakou. All these three factories follow Volvo's global unified purchasing, production and quality standards. And it successfully reduced costs and improved sales for Volvo by manufacturing some models in China and exporting them to the world. Finally, and most importantly, in order to protect the independence of Volvo brand and enhance the confidence of employees, in addition to providing assistance in capital, marketing and purchasing synergy, Geely has fully maintained the independent operation of Volvo, including its technical independence.
Volvo has started the road of revival through the joint efforts of the two enterprises since 2011.
1. A sizeable increase in output and production capacity. As of 2019, Volvo has built four vehicle manufacturing bases and two engine manufacturing bases in the world, mainly producing medium and high-grade cars. At present, Volvo has an annual production capacity of 1 million vehicles and 690,000 engines. Cars under Volvo brand have distributed through 16 regional sales companies all over the world by far, which involves more than 100 countries and regions. Volvo's dealers increased from less than 100 at the beginning of 2011 to 225 at the end of March 2018 in the Chinese market, and have raised to 3200 around the world.

2. The sales continued to grow steadily. Volvo's global sales volume reached 705,500 in 2019, with a year-on-year growth of more than 9.8% against the downturn in the global automobile industry. The company has achieved sales of 155,000 in the Chinese market, with a year-on-year growth of 18.3%, and a total of 161,400 in the Greater China region (including mainland, Hong Kong and Taiwan).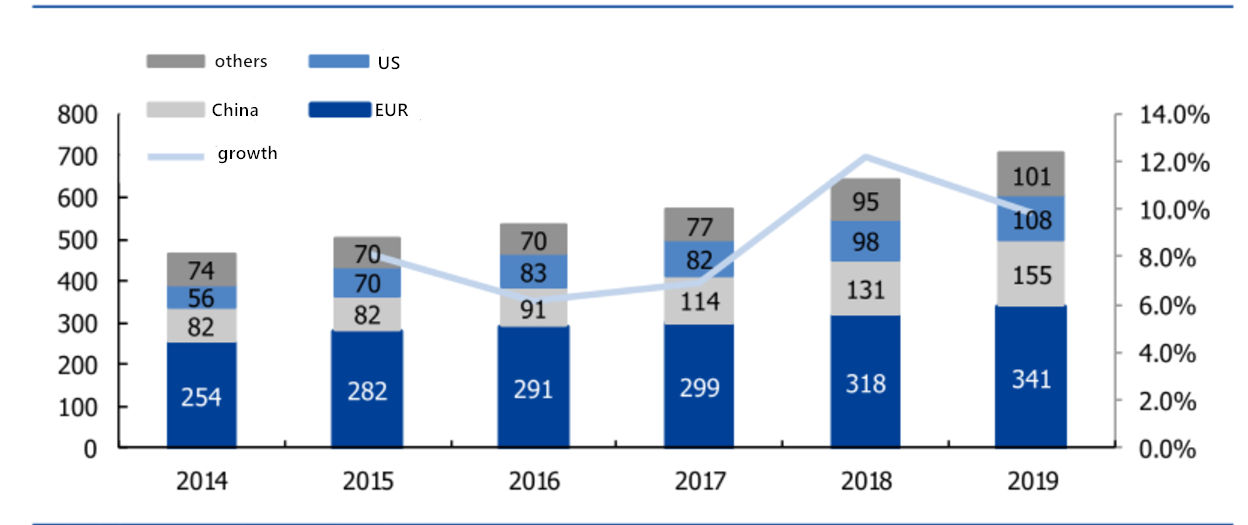 3. A significant improvement in financial performance. At the same time of steady growth in sales, Volvo's revenue performed well. In 2019, it achieved revenue of SEK 274 billion (RMB 1986 billion), an increase of 8.5% year-on-year, including revenue of SEK 60.5 billion (RMB 43.7 billion), an increase of 10.7% year-on-year in China. Before 2018, the net profit is also showed the annual increase in the basic trend. While it has a downward trend in 2018 and 2019 Influenced by the decrease of gross profit rate brought by the price reduction policy after 2018 and the reduction of government subsidies in 2019.

The company's ROE ratio has increased significantly since 2011, and the Diluted ROE was 11.2% in 2018. Cash flow from operating and investment activities reached SEK11.57 billion (8.35 billion yuan) in 2019, the highest in history since 2012.

Ⅲ. Volvo and Geely could get more in the future
Beside the devotion, Geely also has gained a lot in the marriage. In addition to the achievements of Volvo's revival, in-depth cooperation between the two companies has already begun, which brough a lot of benefit. On the one hand, Geely has made a technological leap with Volvo's help. On March 9, 2012, Geely signed a Memorandum of Understanding with Volvo for technology transfer. And three other technical cooperation agreements were signed in the fields of platform upgrading of intermediate models, air quality in vehicles and safety performance of gx7 models on that year. They have also cooperated in the development of strategic projects in the field of green environmental protection series engine, small vehicle platform and electric vehicle powertrain system technology. In 2013, they established a European R&D center together to jointly build CMA infrastructure module, on which Geely and Volvo developed their own automobile products respectively. In 2015 and 2017, Geely also launched the BoRui model with partial Volvo technology and the LYNK&CO model with CMA structure. On the other hand, Geely also improved its brand positioning and gradually moved to the middle and high-end market through Volvo.

So far, the cooperation between the two companies has remained at the level of technical cooperation, while the integration of business has not been opened out. Geely has been waiting patiently, hoping that the substantiation of marriage will bring a qualitative leap to the future of the family.
The most direct gain of the substantiation is the scale effect. In 2019, Geely and Volvo ranked 19th and 22nd among the Global 500 auto companies, that the sales volume of which are 1.36 million and 70.5 thousand respectively. They will leap into 2 million clubs in the enterprise industry, and the total revenue scale of more than 940 billion will make the new company surpass the doctor to enter the top 10 in auto industry around the world if the combination was done. As a more powerful global enterprise group, the new company will have more competitiveness and voice, which can hardly be achieved by the two companies alone.
figure 8: Top 25 auto companies in the Global 500 list (source: Fortune.com)
Secondly, the synergy between the two companies such as R&D, cost control and finance will be more efficient. Volvo and Geely have merged their engine businesses, and they will merge their automobile businesses at a deeper level after combining. With the release of production capacity of CMA, PMA and SPA platforms, the collaborative advantages of both sides in capacity deployment and parts procurement will be further enlarged. The fully integration will also help the two companies avoid duplicate payouts.
Volvo has actively layout of electric, intelligent Internet connection and automatic driving in recent years, which brought a lot of R&D costs to it in the field of artificial intelligence, electric, automatic driving, intelligent interconnection and digital travel services. After the combination with Geely, they can focus on a certain field separately, greatly saving costs and improving the efficiency of R&D and commercialization.
Finally, the combination with Geely can enable Volvo to access to the capital market in a higher valuation and more favorable way, especially for a company who had tried to enter the capital market alone but failed once. And this enables Volvo to obtain unprecedented resources and development opportunities, which is also a historic leap of Volvo brand.
Ⅳ. Behind the enhanced cooperation between the couple is the upcoming war between the marquis of the automobile kingdom.
The traditional automobile market continues to decline due to adverse factors such as the decline of automobile market, trade war, new emission regulations, Brexit and so on at present. In the meantime, the whole world's automobile industry is setting off a new revolution led by "electric, intelligent, networking and sharing". There is a huge contradiction between the decline of profits and the enormous capital investment in the future, that the whole automobile industry is cutting costs, adjusting organizational structure, improving efficiency, and meeting the electric and digital transformation. With the advent of technological change and the increasingly fierce competition in the industry, the organizational advantages and technological advantages accumulated over decades for traditional automobile giants are likely to disappear in the near future.
The pattern of automobile industry is already changing quietly. On May 27, 2019, Fiat Chrysler (FCA) announced its all-stock merger with Renault. Earlier, BMW and Mercedes Benz announced that they would cooperate in electric vehicles. While VW and Ford said they will work together in the field of driverless vehicles. Winter is coming and the army has begun to gather. The emergence of a new force in the consolidation and strife of states will undoubtedly bring more uncertainties to the future pattern of the global automobile kingdom.