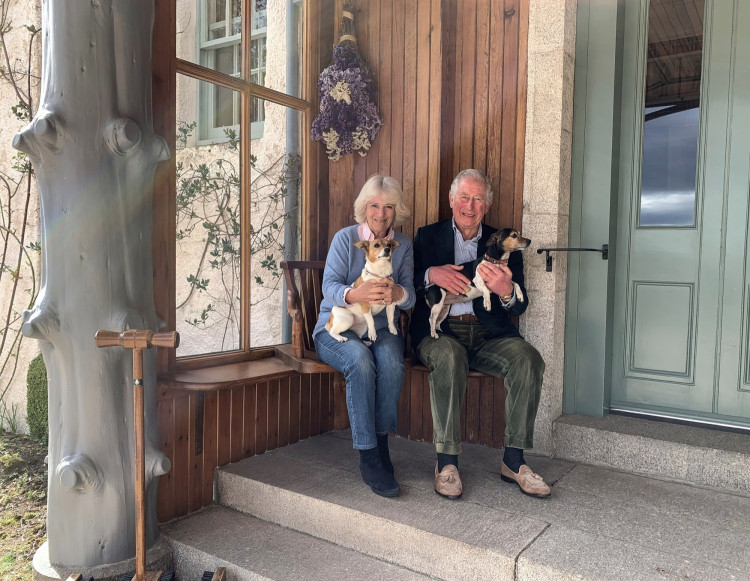 Prince Charles and Camilla, the Duchess of Cornwall, are resuming their royal engagements. They are expected to return to London before Thursday, June 18, to welcome the president of France, Emmanuel Macron.
According to Sky News, the U.K. government is celebrating the 80th anniversary of the Appel with the French people. Thus, Prince Charles and Camilla will formally receive Macron and the Guards of Honor to mark the special occasion celebrating Charles de Gaulle, the French leader who resisted German forces during World War II.
This will be the very first in-person royal engagement for Prince Charles, 71, and Camilla, 72, since being in lockdown in Birkhall in Scotland since March. They have since been carrying out their royal engagements via video conference calls with organizations and charities.
But Prince Charles and Camilla have left their Birkhall isolation residence a few times before since. In April, the Prince of Wales and the Duchess of Cornwall honored fallen soldiers, while observing social distancing, for Remembrance Day. Prince Charles was also at the commemoration of the St. Valery heroes' 80th anniversary in Scotland, which was celebrated outdoors.
However, royal sources said that this return to London does not mean the royals will be resuming their regular public duties as regular as before. According to Daily Mail, the U.K. government and Prime Minister Boris Johnson are not going to extend current arrangements and health protocols.
A spokesperson for Clarence House said that Prince Charles, Camilla and the rest of their entourage will still follow guidelines on social distancing. Much of the royal affair in London will also be held in the open air to prevent further risks of a virus spread.
But a few days prior to the arrival of Macron, Princess Anne, the Princess Royal, will be visiting the Duke of Gloucester Barracks to check on the COVID-19 staff. Some are surprised by the decision to hold in-person events since Princess Anne and Prince Charles are of the vulnerable age against the virus due to their ages.
Meanwhile, it's unclear when Prince William and Kate Middleton could return to face-to-face meetings. The Duke and Duchess of Cambridge have been doing virtual meetings in the last three months and are eager to be on the ground and meeting people again.
But, palace sources said they are still figuring out the best ways to establish social distancing during royal engagements. Macron's visit to the U.K. could help show how it will be done.