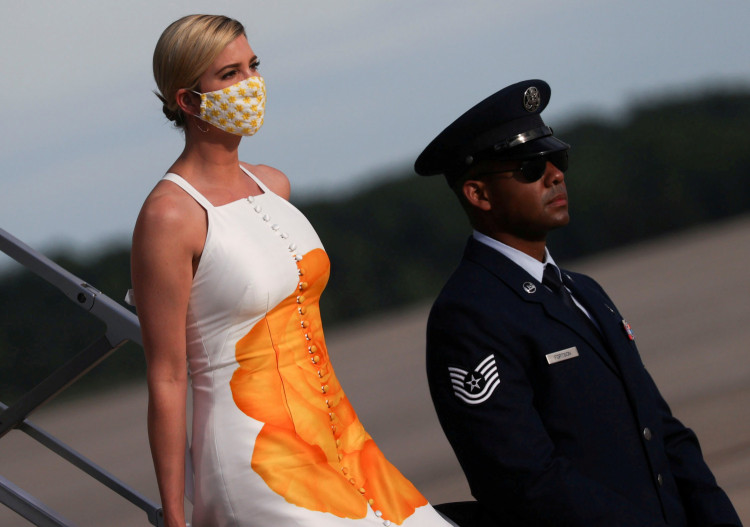 Amid the pandemic crisis in the United States, several celebrities and high-profile personalities have turned into social media in disseminating information about the proper washing of hands. These personalities, reportedly, included Ivanka Trump as she also posted a video featuring her kids as they follow the right steps.
As the positive cases of COVID-19 continue to rise in recent weeks, the Centers for Disease Control and Prevention have repeatedly encouraged individuals, especially parents to guide the younger ones to follow the right ways when it comes to cleaning and washing hands. As pointed out, following the right steps will help decrease the risk of contracting the novel coronavirus.
In Ivanka Trump's video, which she posted on Instagram, it featured her three kids, Arabella, Joseph, and Theodore. As they "diligently" scrubbed their hands, they were also singing the Alphabet song, according to the Daily Mail.
The First Daughter reportedly captioned the clip by stating that everyone has a "role to play" in slowing the further spread of the virus. She also encouraged everyone to "wash" their hands, as well as to "turn off the sink" to save water.
Despite the "cute" video, Ivanka also noted that everything was "still a work in progress" with her kids. Even so, the kids all, reportedly, looked "adorable" in the video.
The publication then pointed out that the kids were using a luxury hand soap with a "whopping" price of $39 per bottle. As stated, it was the Aesop Resurrection Aromatique Hand Wash, which is described as a "pricey elixir" by Business Insider.
Although the whole bottle can, reportedly, last for weeks, not to mention, the scent is very much "on point," it is way too expensive for many American families, particularly, those who are, reportedly, worried over the economic crisis brought on by the pandemic. This caused many individuals to deem Ivanka Trump's coronavirus message as "tone-deaf," as per Mercury News.
Aside from this notion, the publication also said that several netizens slammed the video on Instagram considering that the kids were not "reminded" to turn off the water as they rub their hands in the entirety of the video. Some, reportedly, called this out on the comment section and said that it was a huge waste of water.
Others also, reportedly, pointed that it was "ironic" given that Ivanka Trump encouraged everyone on her caption to turn off the sink when not in use. Nevertheless, some fans and followers praised her and her kids for the adorable video.