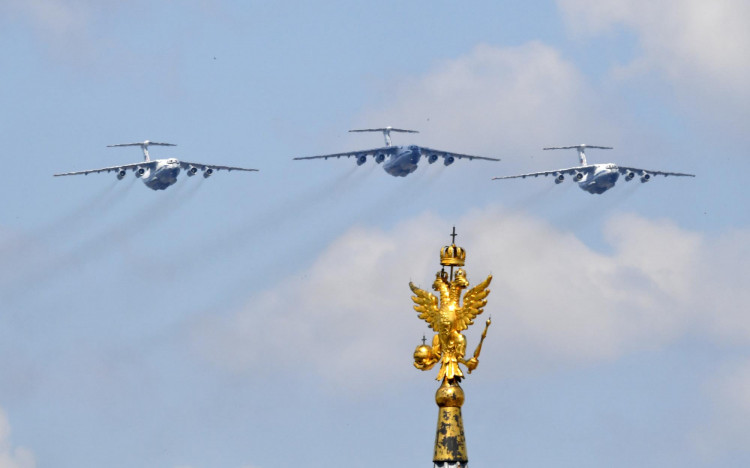 Four Russian reconnaissance combat aircraft that flew near Alaska were intercepted by US jets early Saturday, American military commanders disclosed. The Russian Tu-142s flew for eight hours in the Alaskan Air Defense Identification Zone and within 65 nautical miles south of the state's Aleutian island chain and "loitered."
But, the North American Aerospace Defense Command said the Russian planes remained in international airspace and did not breach US or Canadian airspace.
ADIZ is a sector within which the air forces of one or more friendly countries monitor air traffic so they have extra time to respond to hostile maneuvers. The US has established four of these zones but several other nations have also set up their own zones.
The incident was the fourth time this month that American aircraft have intercepted Russian planes near Alaska. On May 29, the defense ministry of Russia released photos of two American B-1 bombers that were intercepted by Russian jets after they flew over the Baltic and Black seas near Russia.
US F-22 Stealth fighter jets scrambled Saturday to go after the four Russian reconnaissance planes, NORAD, the US, and Canadian defense organization, disclosed. The intercepting jets, known as the Raptors, are based in Elmendorf Air Force Base in Alaska, NORAD spokesman Capt. Cameron Hillier divulged.
The interception of the four Russian aircraft marks the 10th time this year that the country's combat planes have been intercepted off Alaska, NORAD added in a statement.
According to NORAD commander Gen. Terrence J. O'Shaughnessy, this year alone NORAD forces have identified and intercepted Russian combat planes including other bombers, warplanes, and maritime patrol planes on 10 separate incidents when they have flown into the ADIZ, Kevin Bohn and Ryan Browne of CNN, reported.
Despite the ongoing global health crisis, O'Shaughnessy said they remain fully prepared and capable of conducting a no-fail mission of homeland defense, CNN said.
The interception is also one of a series of see-saw reconnaissance by the United States and Russia this year. On June 19, the Russian military sent out warplanes to intercept two US B-52 bombers that flew over the Sea of Okhotsk, off Russia's far eastern coast, Interfax news reported.
The Russian Defence Ministry defended what it called a dangerous action and claimed they launched their warplanes after air defense forces were alerted of "foreign states over the neutral waters," Simon Osborne of Express wrote.
Deputy Foreign Minister Alexander Grushko said this year Russia's armed forces plan no major military exercises near the borders of NATO's member-states.