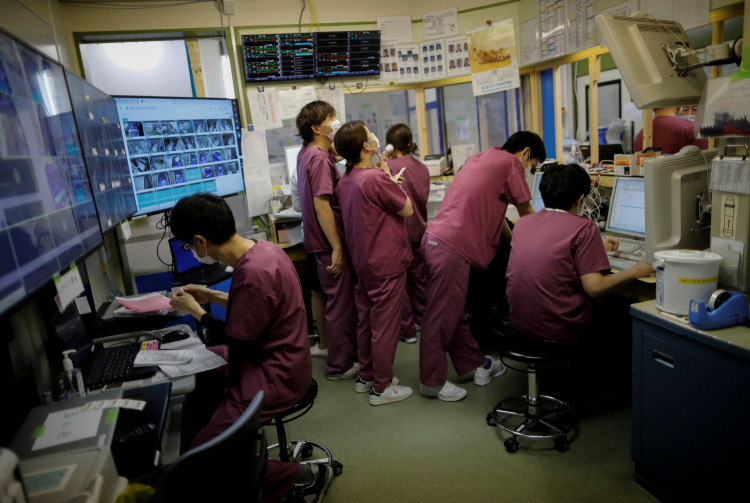 Tokyo has seen a steady rise in new COVID-19 cases over the past month since the country lifted a state of emergency call.
Tokyo Reports Record Spike In New Cases
On Thursday, the local government of Tokyo reported 286 new COVID-19 cases, bringing the city's total infection toll to 8,640. The previous record was logged on Friday, when 243 cases were reported in the capital.
Due to the resurgence of new cases in Tokyo, Gov. Yuriko Koike and other officials have expressed doubts about whether the plan to launch the Go To Travel subsidy campaign this month should push through or not,
The said campaign was planned as part of the central government's efforts in boosting domestic tourism after lockdowns and travel restrictions stalled the industry's growth.
News of the spike in new confirmed cases came just a day after Tokyo raised its health alert to the highest level. The government has since asked citizens to avoid going out or traveling without important reasons.
Okinawa U.S. Base Dilemma Heats Up
Meanwhile in Okinawa, the situation appears to be on a critical trend as a local taxi driver in his 80s tested COVID-19 positive. He is believed to have contracted the virus through a customer under a U.S. Marine base in the island town.
According to the prefectural government, the cab driver had a passenger who was related to the Camp Hansen, a United States Marine Corps base where at least 58 people have tested positive.
The aged taxi driver's case is the first among local residents and non-family members of military personnel this month to have been linked to U.S. marine bases in Okinawa.
Following news of the cab driver's infection, Okinawa Gov. Denny Tamaki requested that American forces who recently arrived to the island town to come out and confirm whether they followed the Japanese government's virus control measures.
Central Government Efforts in Question
Amid ongoing outbreaks across Okinawa U.S. military bases, there have been questions about whether the central government should step up efforts in controlling the entry of American personnel into the country during the pandemic.
The concerns came following off-base festivities in Okinawa's streets and local beaches during the 4th of July weekend. Tamaki has since urged local residents to get medical checks should they experience COVID-19 symptoms or feel ill.
The prefectural government has little control over its hosting of the U.S. military. In fact, Tamaki has expressed doubts about whether arriving U.S. personnel have adhered to Japan's quarantine and anti-coronavirus measures.
"I cannot help but harbor a strong sense of distrust of steps taken by the U.S. military toward curbing infections," Tamaki said on Friday.
Okinawa only has 149 confirmed COVID-19 cases among locals and compared to other Japanese prefectures, it is considered not a hard-hit town, but residents have been worried about an uptrend in new infections due to outbreaks in U.S. bases.
Japan in total has logged 22,508 confirmed coronavirus cases and 984 deaths.