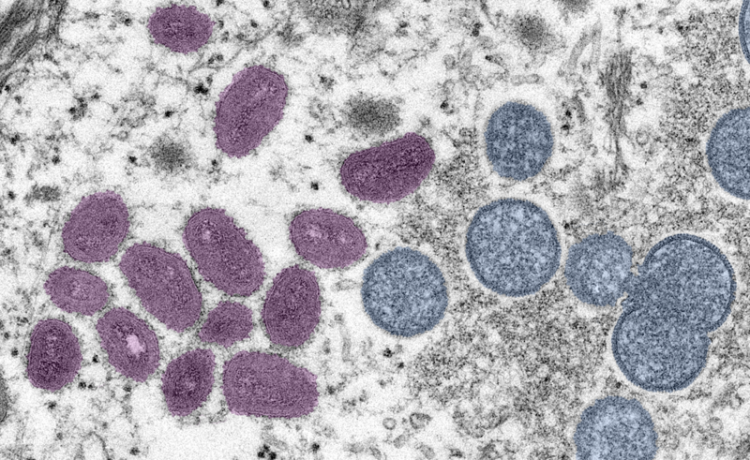 The United States has the highest number of documented cases of monkeypox worldwide with over 20,700 cases. According to data from the Centers for Disease Control and Prevention, the states with the most cases are California, Texas, Florida, Georgia, Illinois, and New York.
There are indications that the outbreak in the United States is slowing, according to a CDC assessment that was released last week. The timing and specific trajectory of case declines in the United States, however, cannot be predicted because causes of cases slowing in [the] U.S. and other nations are not well known and trends have not been universal.
A World Health Organization data that was updated on Wednesday shows that there were fewer new cases of monkeypox worldwide last week. Over the previous week, there were 25% fewer reported illnesses.
The United States, Spain, Brazil, France, Germany, the United Kingdom, Peru, Canada, the Netherlands, and Colombia are the top 10 most affected nations.
Although reported cases in the Americas area decreased this week as well, Tedros Adhanom Ghebreyesus, the director-general of WHO, said it's difficult to "draw firm conclusions about the epidemic in that region."
At a news conference on Wednesday, Tedros stated that certain countries in the Americas continue to report growing numbers of cases, and in some, there is likely to be under-reporting due to shame and prejudice, or a lack of information for those who need it most. However, a downward trend may be the most hazardous period if it invites complacency.
Monkeypox is regarded by WHO as a moderate global health risk. In July, it proclaimed the epidemic to be a global public health emergency. The WHO is working to rename monkeypox so that it is consistent with "best practices."
The virus was first identified in monkeys in a Danish laboratory in 1958, before WHO adopted its present system for naming viruses and diseases, and it was then given the term monkeypox. The organization's best practices state that a disease name shouldn't contain references to places, populations, industries, or occupations, as well as names of people, animals, or food items.
Notably, there have been reports of assaults on monkeys in Brazil, prompting the WHO to issue a warning against hurting animals due to the illness.
Numerous species of animals, most frequently rodents, carry the monkeypox virus. But there are other problems with the name as well. Additionally, scientists have critiqued it for being stigmatizing and discriminating.