YG Entertainment, the agency representing the globally renowned girl group BLACKPINK, has cautiously addressed recent reports suggesting that members Jisoo and Jennie have each established their own individual agencies.
On September 25th, YG Entertainment briefly stated regarding the establishment of Jisoo and Jennie's solo agencies, "Nothing has been confirmed regarding BLACKPINK's renewal and future activities."
Earlier, News1 reported that Jisoo and Jennie had recently set up their own individual agencies. The report added, "However, discussions about BLACKPINK's group activities with YG Entertainment are still ongoing. Therefore, it seems that the companies established by the two will primarily focus on their individual activities."
Previously, even before reports about the duo's moves, it was revealed that BLACKPINK's Rosé had exclusively renewed her contract with YG Entertainment. There were also claims that Lisa and Jisoo had signed contracts with other agencies, receiving substantial signing bonuses. Separately, there were rumors that they were negotiating a contract to continue BLACKPINK activities for another year and a half.
However, in response to these claims, YG Entertainment told Star News, "Nothing has been confirmed, and discussions are ongoing."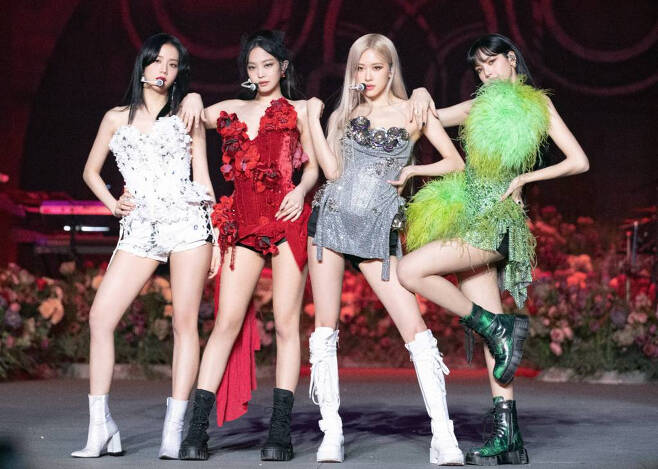 The possibility of BLACKPINK members renewing their contracts with YG has been a hot topic recently. In August, following the expiration of their 7-year exclusive contract since their 2016 debut, there were claims that Thai member Lisa received a substantial signing bonus and might transfer to an overseas agency. Coincidentally, foreign media speculated about a romantic relationship between Lisa and Frédéric Arnault, the fourth son of LVMH chairman and CEO of TAG Heuer, fueling rumors about Lisa's potential departure from YG.
Amidst these speculations, the members consistently shared photos and videos showcasing their strong bond, reassuring fans. In April, Jisoo appeared on the YouTube channel 'Nothing Much to Offer' and when asked about rumors of discord among BLACKPINK members, she said, "We laugh when we see those. We joke about it saying things like 'I'm watching you' or 'Why didn't you promote my stuff and cause discord rumors?'. We can easily joke about it."