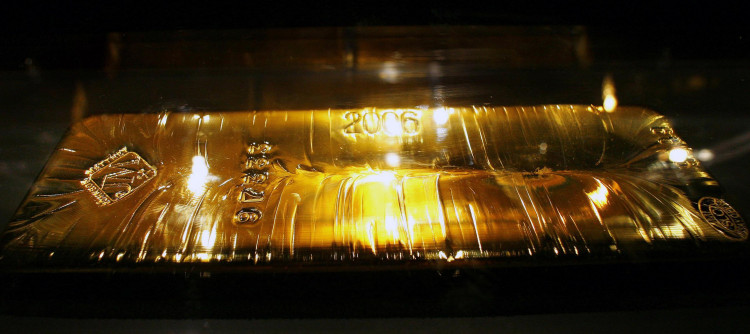 U.S. exchange operator CME Group Inc said Tuesday it was launching a new gold futures contract with extended distribution options that include gold bars, in a move to resolve risks to bullion supply due to coronavirus outbreak.
The new contract sizes options include bars of 100-troy ounce, 400-troy ounce, and 1-kilo gold. The new contract is expected to be in effect by the end of April 2020, following the completion of the regulatory approval.
The new gold futures contract would require a wider range of delivery items like the 400-ounce London Gold delivery bars, said Ross Norman, an independent metals analyst.
Reuters reported on Tuesday that the London Bullion Market Association and several major banks that trade gold had asked CME Group that allow gold bars in London to be used to settle their contracts to ease trade disruption.
The problem in this case, Norman pointed out, is not about a simple metal shortage but "all about the right kind, in the right location at the right time."
This launch has been announced to resolve and ease the interruptions caused by the global health hazard to bullion trading. The London Bullion Market Association and several major banks, which trade gold, asked CME Group to approve the London gold bars, with the city being the gold storage centre.
It will be available on CME Globex for trading, and will be subject to Comex's New York rules and regulations, the company added.
As a result of the pandemic, air transport and precious metal refineries were suspended, which created difficulties in exporting the bullion from London to the United States to satisfy contractual requirements.
Through the launch of this gold futures contract, customers would have full flexibility to monitor the physical delivery along with choice of delivery sizes and inter-commodity spreads.
CME Group has briefly shut down its Chicago trading floor as a measure to restrict large gatherings which can result in coronavirus spreading.
With this declaration CME is the first major U.S. exchange to shut down a trading floor to prevent coronavirus spreading.
In terms of both trading volume, consistency and notional value traded, the CME Group is touted as the largest futures exchange in the world. The CME Group dominates the global futures trading and clearing business with a market share of about 90 percent.
The business also remains focused on developing futures products in emerging markets, prospects associated with non-transaction and OTC offerings.