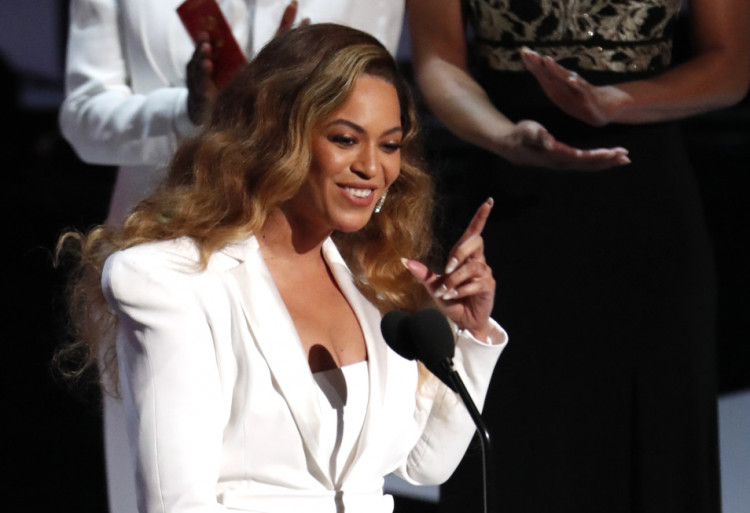 Beyonce has been, reportedly, skipping a world tour this year and instead, she opted to go on a Las Vegas residency. Rumors have it that Queen Bey signed a $1 million per show residency in Sin City that slated to kick off in mid-2020.
The Heat magazine made a claim in late December that the "Single Ladies" singer is set to crowd Las Vegas along with Lady Gaga, Gwen Stefani, Kelly Clarkson, Bruno Mars, and more when she starts her own residency in the strip. The tabloid alleged Beyonce has been offered $1 million per show in the most prestigious venues in the city.
The outlet's source, however, backpedaled a little by saying Bey's camp has yet to confirm the residency as it hasn't been finalized. The source insisted that the Grammy-winning artist would announce her residency dates within the first half of 2020.
"Nothing has been finalized yet, which is why her team is denying it, but it would be easy money for her and a lot less complicated than doing another world tour," the insider said.
Beyonce's rep, however, denied that the singer would be hitting the strip this year. Some members of BeyHive were also doubtful that the Lion King star would agree to a residency rather than releasing a new album and go on a tour to promote her music.
Gossip Cop noted Heat has a reputation of exaggerating how much a celebrity receives for a project. However, in Beyonce's case, an offer of $1 million per show is probable given her status in the industry.
Nonetheless, it is still unlikely that the Lemonade hitmaker would go on a residency this year given the current health crisis across the globe due to the coronavirus pandemic. Even if the story is true, the mother-of-three singer wouldn't put her and her family's health at risk should she go on concerts soon. Beyonce's camp wouldn't also announce a residency without any assurance on when the U.S. will be able to contain COVID-19.
Several artists have already postponed their scheduled concerts or album releases in the coming months. The 2020 Coachella Festival also pushed back the event to October. It was originally set next month.
Meanwhile, should Beyonce go to Las Vegas residency, this would be her second time. Her I Am... Yours was the singer's first concert residency in Sin City. It was held at the Encore at Wynn Las Vegas from July to August 2009 in support of her third studio album, I Am... Sasha Fierce, which was released a year earlier.