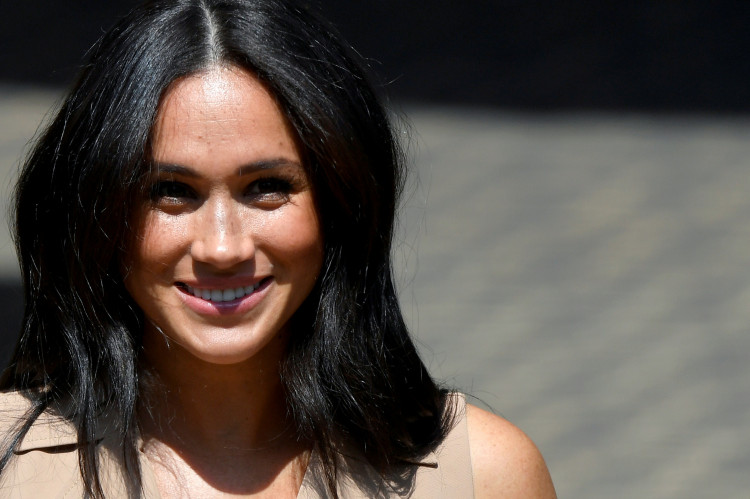 Meghan Markle, reportedly, had a private journal, which held all the secrets of everything that happened to her in the palace. An alleged friend confirmed she had this diary and revealed some details of the important information it held.
Meghan Markle, allegedly, started writing her time in the palace even before she got married to Prince Harry. With her ability to write, a royal expert believed that it would turn to a big controversy if ever it would be adapted into a book.
According to In Touch, via New Idea, the Duchess of Sussex wrote the way she felt when the royal family never protected her from media scrutiny, while they always stood by Kate Middleton's side. From the looks of it, she felt like they threw her to the wolves.
She also perceived that her sister-in-law was giving her the cold shoulder as Queen Elizabeth II seemed to be more in favor of Prince William's wife. Despite her effort to be kind, the Duchess of Cambridge would never speak to her for weeks, and she felt scared of her silence.
The alleged pal also revealed that Meghan Markle would never forget the day about Princess Charlotte's bridesmaid dress fitting that, allegedly, made Kate Middleton cry. The incident is said to be well documented in her journal.
Meanwhile, Cosmopolitan noted that the former actress' spokesman declined to comment about the issue, but the royal writer Andrew Morton seemed to be intrigued about it. The author is known for writing Princess Diana's biography, Diana: Her True Story, and Meghan: Hollywood Princess.
Allegedly, several royals have kept personal diaries and recorded important events of their lives, along with the controversial ones. However, it seemed impossible for some to see the light of the day.
Anyhow, Morton was not surprised by the idea that Meghan Markle had a diary of her own. He even commended her for being a good writer "with a nice turn of phrase."
If ever her journal never surfaces, at least, fans can still read about her life story, along with Prince Harry, in Finding Freedom: Harry and Meghan and the Making of a Modern Royal Family. The book has now turned controversial even before its release in August.
Allegedly, Meghan Markle is hoping that the book will set the record straight about the real reason behind their decision to step down as senior royals. As she and Prince Harry always said they were left with no choice but to leave their royal lives, readers might finally understand the anguish and turmoil they had to endure in Finding Freedom.