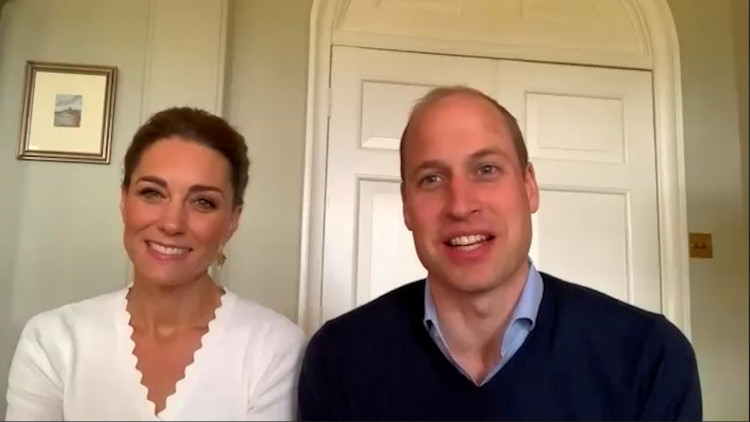 Kate Middleton and Prince William aren't doing their charities and goodwill for show. They are royals who don't look for an audience or the press because they genuinely care about helping others, says a volunteer who has met the couple more than once.
According to Alexis Caught, who volunteers for Shout, the mental health initiative of Prince William and Kate, she was surprised learn that the Duke and Duchess of Cambridge are such engaging people when she met them. Caught was able to join the video conference with the royal pair when Shout recently celebrated its anniversary.
Caught also said that Prince William and Kate ask "very smart questions" about their cause, per Hello. She said that someone of their stature are really effective at raising awareness for mental health, thus diffusing the stigma and misconceptions around it.
But the video call was not the first time the volunteer met Prince William and Kate. She also had a face-to-face with the Duke and Duchess of Cambridge in November 2019. Caught said that the royal pair really knows what they are speaking about and they are finding ways to take action and stop or reverse the things that are happening in society today.
Meanwhile, Shout is a texting facility that helps people struggling with mental health. They can send messages to someone anonymously if they are not comfortable about opening up really private things to people they know.
The service has over 1,800 trained volunteers and have been fielding over 300,000 conversations since the initiative started. Caught said that the text messages are increasing amid this coronavirus lockdown with people in isolation at their homes.
Prince William and Kate spent some time video conferencing with Caught and five other volunteers last May 15. The royals told the workers that they are trailblazers and doing a fantastic job of helping Shout be an effective tool. The Duke and Duchess of Cambridge also thanked them for their hard work, especially as the impact of coronavirus is affecting not just those in isolation but also the stressed-out health workers.
The service is open to U.K. residents who can simply send a text message to 85258. The volunteers will be on hand to respond no matter how small or big the problem is.
Prince William and Kate launched Shout under their mental health initiative, Heads Together, which they came up with shortly after they got married in 2011. Initially, Prince Harry was also involved with the advocacy but he has since founded Archewell with his wife, Meghan Markle.