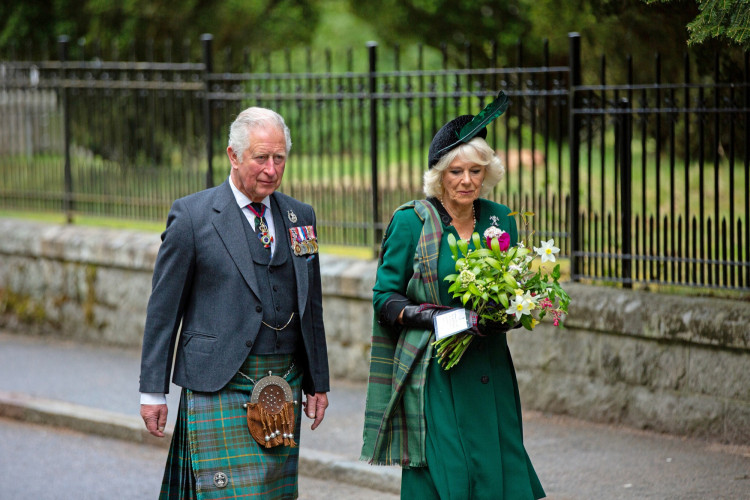 Camilla Parker Bowles and Prince Charles are one of the most "controversial" couples in the world. With their "epic" history, and all the controversies that plagued them since then, it is not surprising why they are deemed this way.
Despite this, there is no doubt that the Duchess of Cornwall and the Prince of Wales are in love with each other. However, this does not mean that Camilla loves everything about her husband, according to Cheat Sheet. As revealed, she has one major complaint about the future King.
As she marks her appointment as the Vice Patron of the Royal Academy of Dance, she, reportedly, had a sit-down interview with broadcaster Angela Rippon and Strictly Come Dancing judge, Dame Darcey Bussell. During their discussion, Camilla Parker Bowles, reportedly, told her audience that Prince Charles is a "workaholic."
She then explained that the Prince of Wales "works wherever he is." He is now "working away" as he sits at his desk, the Duchess said.
Camilla went on to share that, despite the busy schedule, they try to do "something" for their charities, such as "encouragement" and "support." But, in most cases, she would, reportedly, do Pilates, dancing, and long walks, considering that she has more time in her hand, as per the Daily Express.
The publication has not pointed out whether Camilla Parker Bowles was, indeed, complaining about her husband's "work ethics." Nevertheless, she, reportedly, focused on sharing her newfound love for dancing.
On another note, though, she, reportedly, complained about the same matter in an unearthed report from the Daily Mail. As stated, a friend of the Duchess of Cornwall revealed with the reports that she always urged Prince Charles to "spend more time" with her, after three years of marriage.
The source said, however, that the future King would always rather spend his time "at the office." Camilla would just like to "see more" her husband, the source then explained.
Although the Queen's son, reportedly, knew and was aware of the alleged complaints made by Camilla Parker Bowles toward him, "he does not want to keep up." He wanted to "increase" his hectic schedule, the source said.
The source further asserted that, aside from his post as the future King of the United Kingdom, part of the reason was the "amount of attention" the media and public paid toward Prince William and Prince Harry. Prince Charles is "not jealous," the source cleared out. However, he, reportedly, felt that he needed to say that he was still there, alongside his sons.