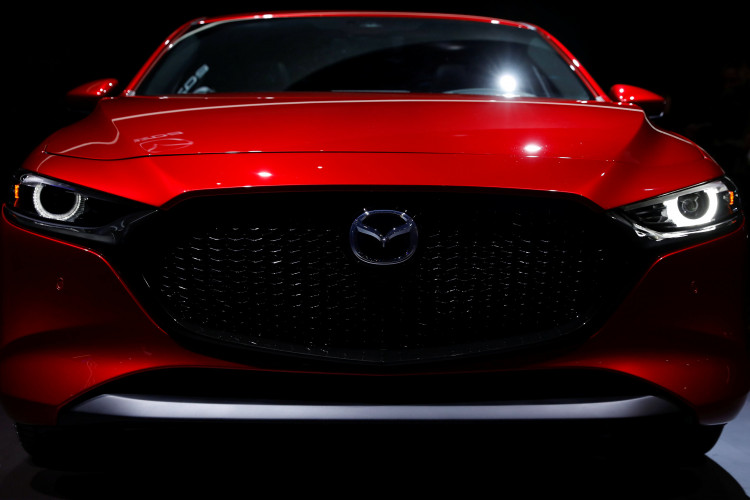 Mazda on Thursday teased what is most likely the Mazda3 turbo. The automaker did not reveal much on its teaser video, but it sure got the attention of auto enthusiasts.
Rumors were rife earlier in June after dealer code screenshots seemingly confirmed the turbocharged Mazda3. The Japanese company kept mum about the reports, but it has chosen to do a sneaky on Twitter and teased several auto news blogs, replying to their tweets with this intriguing YouTube video:
The video features some graphics and an engine revving with the numbers seven, eight, and 2020. Obviously, that is a date, which most people would take as the debut of the Mazda3 turbo. As expected, the automaker declined to comment further.
Mazda fans have long been waiting for a turbocharged option for the Mazda3, so much that the company's program manager, Kota Beppu, acknowledged in 2019 about the huge support for such a model. We're going to presume it's the reason why Mazda decided to make the decision.
It's expected that the Mazda3 turbo will still sport the 2.5-liter turbo-four, which makes 250 horsepower in the Mazda6, CX-5, and CX-9. If this turned out to be the case, it will easily hang with a Volkswagen Golf GTI, which right now makes 228 hp.
However, according to those dealer codes earlier reported, the turbocharged engine won't come with a manual transmission, but instead will be paired exclusively with an automatic and all-wheel drive. It's also expected to arrive on both the hatchback and sedan as well.
The addition of turbocharging to the newest Mazda3 sure created a lot of hype for the brand. Fans are clamoring for the revival of the high-performance MPS nameplate, too. Unfortunately, this won't be happening, as confirmed by Mazda itself repeatedly -- there won't be an MPS nameplate for sure.
Historically, the Mazda3 has always been one of, if not the, driver's choice in the compact car segment. It's not really surprising, given the automaker's practice of exemplary driving dynamics into every car it produces. In the past, however, things haven't been so great with the model, with people complaining of its poor cabin tech, cramped quarters, and not that impressive interiors.
But when the 2019 Mazda3 arrived complete with a makeover, the automaker ignited a new interest for the model. And now with the turbocharged model, it seems Mazda is looking at a bright future ahead in spite of the odds.