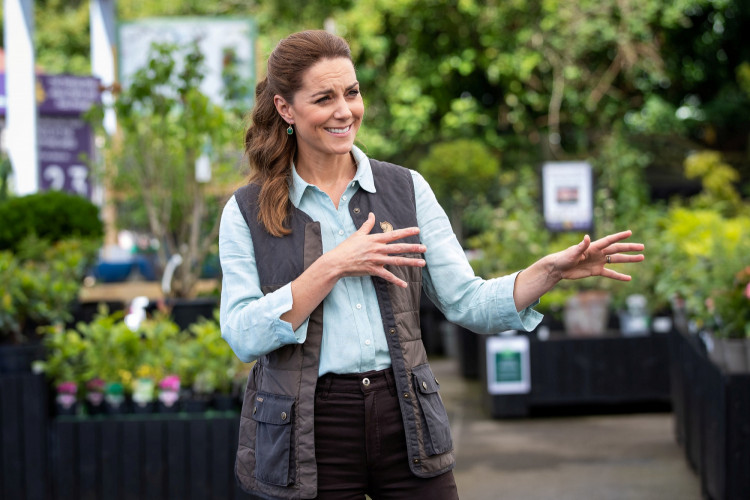 The coronavirus pandemic has canceled out the annual tennis tournament, Wimbledon, which usually takes place at the end of June. But Kate Middleton, who is a big tennis fan, is still making sure to celebrate the games by narrating the video to promote the event for next year.
The Duchess of Cambridge is heard saying in the video that Wimbledon 2021 is going to be "worth the wait." Kate's soothing and happy voice counted the days to the next games and said that she will be there with the rest of the fans as the gates reopen.
In 2016, Kate took over Queen Elizabeth as the patron of the All England Lawn Tennis Club, which holds the Wimbledon. In 2019, she sat at the spectator's boxes with her sister, Pippa Middleton, and sister-in-law, Meghan Markle, whose best friend Serena Williams was in one of the games. She also awarded the Grand Slam winner for the first time.
But before she became a patron of the tennis organization, Kate has been a fan of the sport at an early age, along with her siblings. Her children, Prince George and Princess Charlotte, are also rubbing off on their mom's love for tennis by taking lessons and they are growing up to be capable tennis players.
Meanwhile, Kate's other sibling, James Middleton, revealed just how awesome her big sister is. According to People, the Duchess of Cambridge, her sister, and her parents pooled their resources together so that James can get busy with his love for beekeeping.
When he was in his early 20s, James received the most wonderful gift from his family --- 1,000 live bees. He has grown the hobby for nearly a decade and has half a million bees at his parent's home in Berkshire.
During the lockdown, James said that he was spending "many happy hours" with his bee colony. He said that the activity is soothing, especially for someone who has admitted to experiencing mental health issues in the past.
James also loves that he can have a fresh batch of honey every day from his bee colony, which has antibacterial properties. He said that he "gets stung all the time" but it's still worth keeping the hobby all these years.
Meanwhile, Kate recently revealed that she hasn't been back home to Berkshire since the coronavirus lockdown. She hasn't seen her family in person in the last three months, except via virtual chats. The Duchess of Cambridge said that she misses her mom, dad and her siblings.