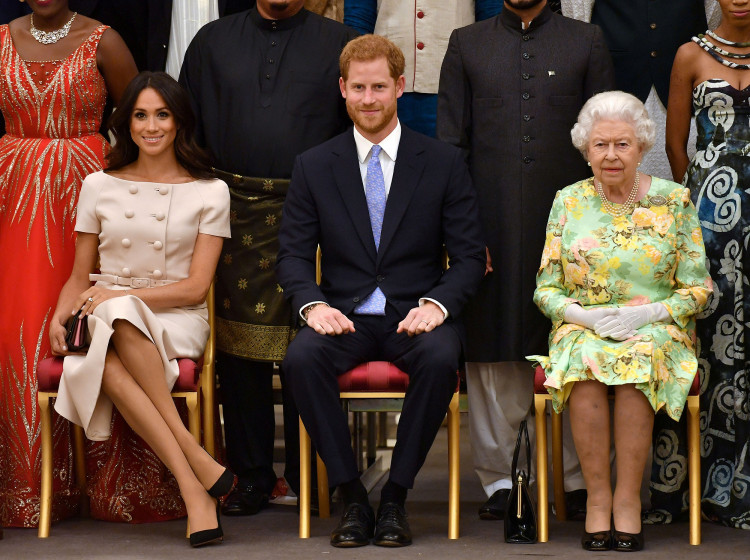 Queen Elizabeth II has supported Meghan Markle and Prince Harry's decision to quit their roles in the British Monarchy and Royal Family. While the rest of the world witnessed this narrative, no one truly knows what happened behind closed doors.
In January, the Duke and Duchess of Sussex shocked the world when they announced their decision to step down as senior working royals. Following their "bombshell" announcement, talks on their exit, or also known as "Megxit" were held in Sandringham. These events, which then dubbed as the Sandringham Summit, reportedly, spearheaded by the senior royals, including Queen Elizabeth II, Prince Charles, and Prince William, as well as Prince Harry.
It is believed that these talks mainly centered on the Sussex couple's plans for the next chapter of their lives. Reports also shared that the Summit largely tackled the details of their exit, as well as the "deals."
Although the Duke of Sussex was present amid the discussions, Meghan Markle was not. As stated, the Duchess of Sussex wanted to but, the British Monarch did not allow it, according to the Daily Express.
Royal experts, reportedly, noted that the Queen "intervened" and "put paid to" Meghan's desire to join the talks at Sandringham. Fox News royal reporter, Neil Sean then, reportedly, claimed that the former actress was due to participate through a speakerphone. In the end, however, Prince Harry had to "face the music" without his wife given that Queen Elizabeth II, reportedly, stopped Meghan Markle from participating.
As noted, the Duchess of Sussex was already out of the United Kingdom when the Summit started. She flew back to their temporary home in Canada days after their huge announcement.
While these claims are viable, they have remained unconfirmed. As it happens, Queen Elizabeth II, as well as the Buckingham Palace and all the involved British Royals, has never commented on the matter at hand.
Other royal experts still went on to assert that Prince Harry and Meghan Markle, especially the former, broke the "unwritten" royal code when they left for the United States. As pointed out, the royal-born Prince was supposed to help his brother, Prince William to carry the "burden" of the British Crown.
Despite these assertions, though, the Sussex couple is living privately in the United States for more than three months now. As for Queen Elizabeth II, she and Prince Philip have continued to self-isolate in Windsor Castle.