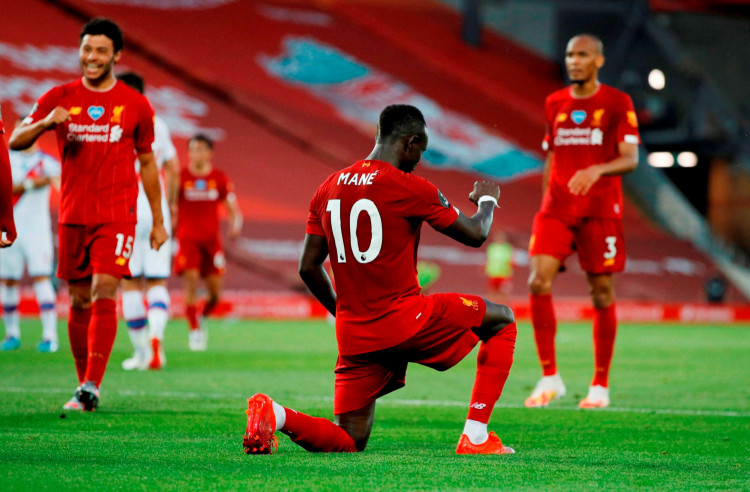 Days after Liverpool's historic capture of the Premier League crown, Sadio Mane issued an assurance that the club will continue winning and breaking records, and he will be on the roster playing. The Senegalese said he will be with Anfield for a long time as he dismissed the talks of joining a rival club in the summer.
Mane is long rumored to leave with La Liga or Ligue 1 as his likely destination. Rumors persist that he is a priority target of Real Madrid boss Zinedine Zidane, while a tempting offer from Paris Saint-Germain is said to be in serious consideration by the Senegal international.
Recent reports have indicated that Liverpool manager Jurgen Klopp has grown weary on Mane's refusal to sign a two-year extension deal that includes a weekly pay of £220,000. It was said that the German boss has been considering making an offer to PSG - he is willing to send the Reds marksman to Paris in exchange for Kylian Mbappe.
However, the Liverpool star said there is no reason for Klopp to be anxious as his plan to play with the Reds for a long time.
Mane added that he owes it big time to Klopp, whose guidance contributed to his development as a prolific goalscorer. In the campaign so far, the forward has already contributed 17 goals for Liverpool.
"He is a great manager and everybody is happy with him. I am lucky to be working with him, for sure ... I have developed under him, which is really important for every player," The Sun reported Mane as saying.
The Liverpool man also credited his success to the collaboration he enjoys with Mohamed Salah and Roberto Firmino, both of whom he described as "great players," who made things easier for his work at Anfield.
Moving forward, Mane can only promise that he will better and play harder for Liverpool, which should boost the club's campaign to continue writing history.
The Premier League broke the 30 years of wait for the Merseyside club to lift the prestigious title, and there is no stopping the Reds from beating football records on their way up.
Mane said the records are there to be broken, and after securing the 2020 title, Liverpool should be motivated to aim higher and get the club's name on the history books.
Metro said the target for Klopp now is to equal or exceed the 100 points registered by Manchester City in season 2017-18. Liverpool will be facing City next, and ironically the club's march to 100 points will start by playing against the side that first achieved the distinction.
It will be one game at a time for the Reds, according to Mane. He added that ideally, the road to 100 points will be reached by winning all of Klopp's side remaining games.