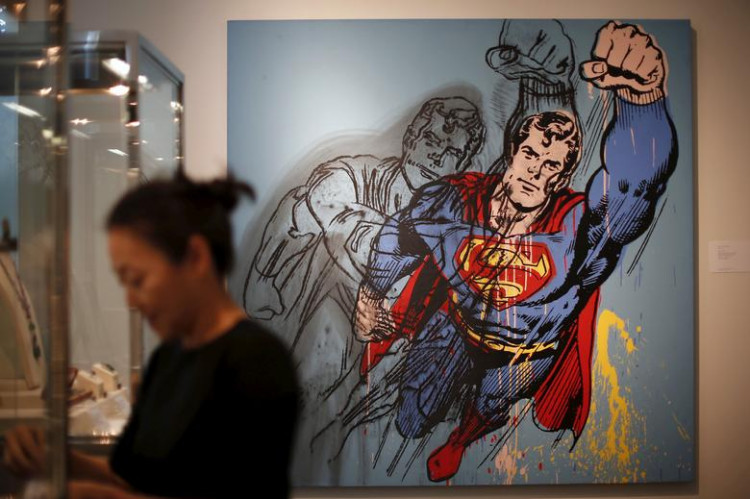 DC Comics is taking a big step towards promoting diversity in its comic books by revealing a bisexual Superman in an upcoming issue. The company plans to make a bold statement through the new comic book issue by transforming one of its most iconic superheroes.
The upcoming comic book issue will be focusing on the original Superman's son, who he had with Lois Lane, named Jon Kent. In DC comics, two people have taken on the Superman mantle - the first is Clark Kent, who most people know and love. His character was debuted in comic books in 1938.
In newer issues, Kent's son, who had spent most of his time as Superboy, now dons the red cape as the new Superman. Just like his father, Jon will be presented in the upcoming comic book issue as someone who has a relationship with a journalist, only this time it will be with a man named Jay Nakamura.
DC Comics explained in an announcement that Jon and Jay initially became friends in high school. Like his father, Jon was trying to live a normal life as a student while hiding his identity as Superman's son and later as the new Superman.
The comic book company said in the upcoming fifth issue of the series titled "Superman: Son of Kal-El," Jon will be featured sharing a kiss with Jay, officially revealing that he is bisexual. The two will share a kiss after Jon experiences a mental and physical burnout from being a superhero, the publisher said.
"I've always said everyone needs heroes and everyone deserves to see themselves in their heroes and I'm very grateful DC and Warner Bros. share this idea," comic book writer, Tom Taylor, said.
Taylor said Superman's character in comics and television has always represented hope, truth, and justice. He added that with the new issues, Superman will become the symbol for "something more." Taylor said he hopes more people can now see themselves in Superman, the most powerful superhero in comics.
Superman artist John Timms said he was honored to be working with the team on the new comic book series as it explores how the new Superman will tackle the complexities of modern life, while also fighting off new villains and threats.