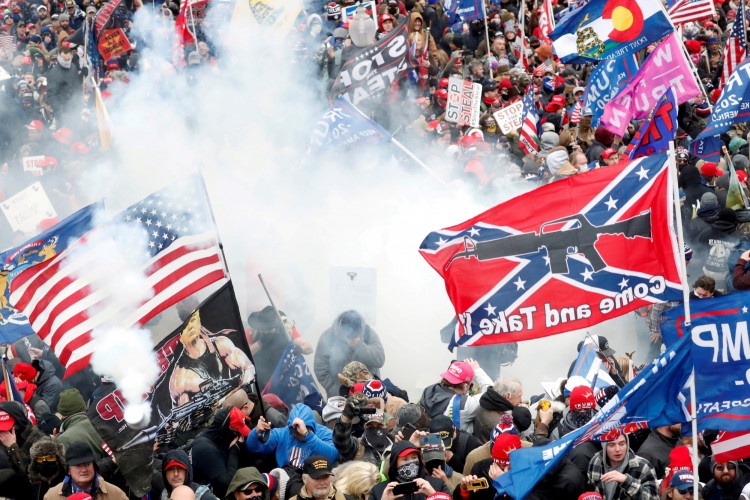 Julie Radford, Ivanka Trump's chief of staff, and Hope Hicks, a White House assistant, expressed their disgust with Donald Trump's behavior on Jan. 6, 2021, through text messages.
According to recently made public records gathered by the House select committee looking into the Capitol Hill incident, the text exchanges imply the former president's actions affected them professionally.
The latest paper is part of a continuous flood of documents from the committee, following the release of its massive 845-page report. The latest development comes as the panel nears the end of its work, with the House majority due to shift from Democrats to Republicans on Tuesday, the first day of the new Congress.
"In one day he ended every future opportunity that doesn't include speaking engagements at the local Proud Boys chapter," Hicks wrote to Radford. "And all of us that didn't have jobs lined up will be perpetually unemployed. I'm so mad and upset. We all look like domestic terrorists now."
Hicks added: "This made us all unemployable. Like untouchable. God I'm so f***ing mad."
"I know, like there isn't a chance of finding a job," Radford replied, adding she already lost a job opportunity from Visa.
Additionally, according to recently made public documents, the Secret Service sent a security team to the U.S. Capitol on Jan. 6, 2021, only a short while after Trump abruptly proclaimed during his Ellipse speech that he would be joining marchers going there.
At approximately 1:10 pm ET, Trump requested that his supporters "walk down Pennsylvania Avenue" with him to the Capitol. Although Trump's name is redacted, internal emails obtained by the House select committee reveal that the Secret Service Joint Operations Center Counter Surveillance Unit issued an email at about 1:15 pm ET warning that Trump had declared "on LIVE TV that he plans to head to the Capitol with the crowd."
The committee also released call data from the days preceding up to Jan. 6, 2021, providing a more complete picture of who the former president spoke with as he and his associates plotted to keep him in office. This is the first time the panel has revealed White House call logs in their entirety.
The newly revealed records shed new light on how the Secret Service scrambled to respond to the mayhem that day. According to the email from the joint operations center, the agency hastened to offer greater security to the Capitol in response to the former president's remarks.