On Wednesday (March 15th, 2023) the news broke that Chinese business tycoon Guo Wengui had been indicted on twelve counts relating to an alleged $1 billion fraud. Guo, also known as Miles Guo and Ho Wan Kwok, is a self-exiled billionaire who left China in 2014 during an anti-corruption crackdown led by President Xi Jinping. He has since been residing in the US and has become known for his close links to prominent Trumpist Republicans, including Steve Bannon.
The charges announced by the US attorney for the southern district of New York include wire fraud, securities fraud, bank fraud, and money laundering. Kin Ming Je, a Hong Kong and UK dual citizen also known as William Je and described as Guo's financier, was also named in the charges and faced a further count of obstruction of justice. The SEC also filed civil charges against Guo and Je for "multiple offering frauds" that targeted retail investors through online and social media posts and videos.
Guo has been accused of leading a complex conspiracy to defraud thousands of his online followers out of over $1 billion.
He is said to have "lined his pockets with the money he stole, including buying himself, and his close relatives, a 50,000 sq ft mansion, a $3.5m Ferrari, and even two $36,000 mattresses, and financing a $37m luxury yacht."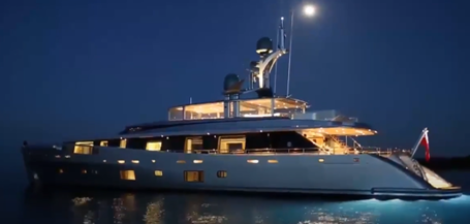 Guo's contacts in influential circles have been widely reported, and he has been accused of paying hundreds of thousands of dollars to Trump advisers, including Steve Bannon, Rudy Giuliani, and attorney L Lin Wood, who joined efforts to overturn the 2020 election.
Guo's financial advisor, Kin Ming Je, was central to the scheme and served as its financial architect and key money launderer. The SEC complaint alleges that Guo conducted fraudulent securities offerings that raised at least hundreds of millions of dollars from investors in the United States and around the world. Unbeknownst to those investors, Guo and Je misappropriated a large portion of the funds raised from certain of the Subject Offerings to enrich themselves and their family members.
The case against Guo has been a long time coming. In 2017, he made a series of salacious accusations about the Chinese government, accusing officials of having illegitimate children, houses, and large sums of money in overseas bank accounts.
The Chinese police accused him of paying associates to forge Chinese government documents and requested that Interpol issue a notice for his arrest. Guo claimed that allegations against him in China were launched in retaliation for his efforts to expose graft.
Guo's ties to Steve Bannon, a former adviser to President Donald Trump, have been well-documented. Bannon was Trump's campaign chair when he was introduced to Guo during the 2016 election. Bannon has since called Guo "the Donald Trump of Beijing." Guo and Bannon have been under investigation in connection with GTV Media Group, which the Securities and Exchange Commission previously accused of violating securities laws. Bannon helped Guo found GTV but has not been charged.
Guo has been a controversial figure for years, with some accusing him of using his wealth to manipulate media coverage and push his political agenda. In October 2022, the New Yorker described how his application to buy the penthouse at an exclusive building on Fifth Avenue included "a personal recommendation from Tony Blair, Britain's former prime minister, [who] said, 'Miles is honest, forthright and has impeccable taste.'" However, the same report also stated that in China, Guo was "at the center of a burgeoning scandal involving corruption and espionage".
The charges against Guo and Je highlight the importance of investigating complex financial crimes. As Michael J Driscoll, assistant director of the FBI said: "Fraudulent investment scams make victims out of innocent people, ultimately harming the public's confidence in the integrity of financial systems."