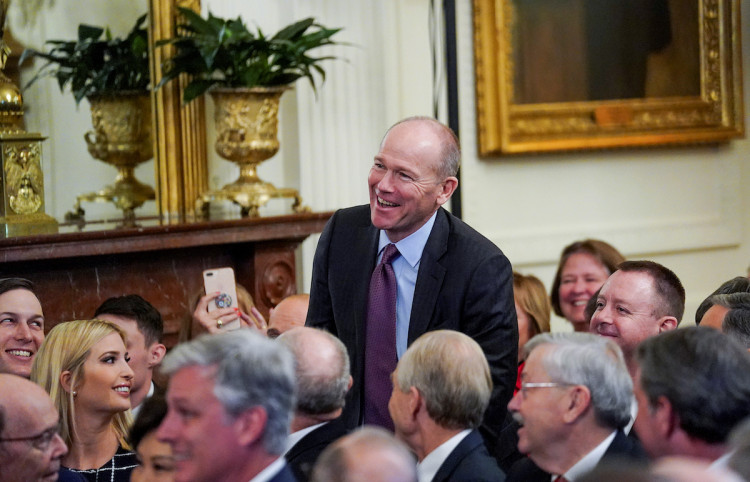 Dave Calhoun, Chief Executive Officer of American aircraft manufacturer Boeing Co (BA.N), has shrugged off concerns over the potential challenge posed by China's first domestically-built C919 narrowbody passenger jet to the global market dominance maintained by Boeing and European rival Airbus SE (AIR.PA).
Commercial Aviation Corp of China (COMAC) recently marked a significant milestone as its C919 jet completed its inaugural commercial flight, transporting passengers from Shanghai to Beijing via China Eastern Airlines 600115.SS.
Calhoun acknowledged the quality of the C919, but he anticipates a considerable period before COMAC can ramp up production to meet the demands of Chinese airlines. "Three providers in a global market of this magnitude and scope should not be overly daunting," Calhoun told reporters this week. He added, "It would be absurd for us to be excessively worried about that."
Calhoun highlighted the importance of Boeing to concentrate on existing competition, striving to "lead in technology". The CEO mentioned that while China remains a valued client and partner, business operations could experience periodic hiccups due to geopolitical uncertainties.
Chinese airlines recommenced service with the 737 MAX earlier this year, following a period of suspension. Despite all Chinese carriers having resumed flights with the 737, ongoing political tensions between China and the United States have obstructed further deliveries of the jet.
In April, China's aviation regulator released a report on the 737, a move Calhoun described as a critical step toward resuming MAX deliveries. The delivery suspension followed two crashes in 2018 and 2019, which resulted in the loss of 346 lives.
Speaking to reporters during a media tour of Boeing's Charleston, South Carolina facilities - the manufacturing site for the 787 Dreamliner - Calhoun affirmed Boeing's capability to withstand various threats, including competitive products and supply-chain disruptions.
In response to Airbus considering the launch of an expanded version of its A220, which could challenge Boeing's top-selling 737 MAX 8, Calhoun responded with composure, stating, "That does not cause me any concern."
Calhoun dismissed the necessity for Boeing to reclaim a 50% market share for narrowbody aircraft orders against Airbus. He attributed Boeing's market share decline over the past four years primarily to delivery issues stemming from the MAX crisis and subsequent supply-chain and production challenges.
In response to rumors of Boeing considering a re-acquisition of Spirit AeroSystems (SPR.N), a Boeing spinoff that manufactures key components for both Boeing and Airbus aircraft, Calhoun dismissed such claims. Despite Spirit's contribution to Boeing's delivery delays in recent years, Calhoun asserted, "We are disappointed with every subsequent issue that impedes our delivery rates." However, he further clarified, "those issues can be resolved, and acquiring a company is not the solution."