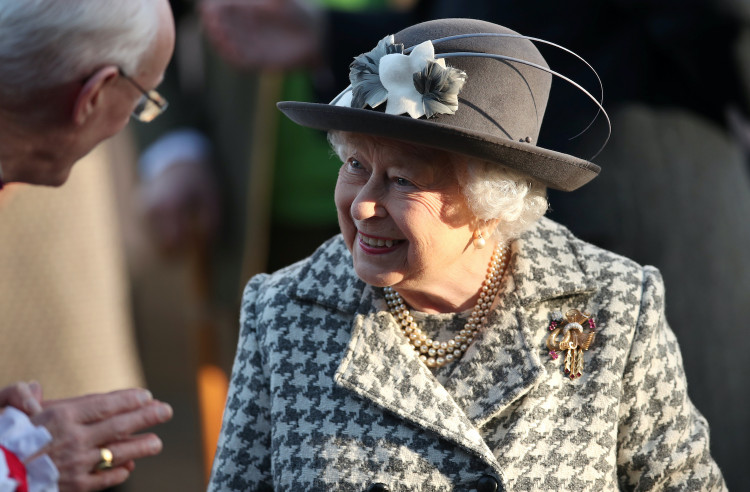 These past few months have been certainly a challenge for Queen Elizabeth II. With the problems and struggles that the monarchy has been facing, from Prince Andrew's "disastrous" interview to the Sussex couple's royal exit, not to mention, the announced separation of Princess Anne's son, Peter Phillips to his wife, Autumn, things have been quite difficult for the British Royal Family.
Amid the Crown's challenges, though, recent reports stated that the monarch has "pulled the plug" on her "elite" property in Moscow. It was said that property is now up for sale.
According to The Moscow Times, Queen Elizabeth II's name is registered as the owner of the four low-rise block apartments in central Moscow. It was stated that these properties all have a great "overlooking" view of the Christ the Savior Cathedral.
Earlier this week, however, publications and tabloids, specifically in Russia, were claimed to reveal that one of the apartments is now up for sale. Unfortunately, the names of the sales agent and agency are not disclosed to the public.
The publication did not also share why one of the block apartments has been put up for sale. Even so, it was reported that the "combined value" of the whole block is rated at 540 million rubles or £6.5 million, which is equivalent to $8.6 million.
It is worth noting that the property is directly listed under the Canadian government. But, given that Canada is a commonwealth country headed by Queen Elizabeth II, she is technically the owner of the property as per claims.
In tackling the monarch's relationship to Russia, Express UK revealed that the British and Russian monarchies share a "common bloodline." As explained, the Queen and her husband, Prince Philip are both related to the Romanovs.
The Duke of Edinburgh is the son of Princess Alice of Battenberg and Prince Andrew of Greece and Denmark. It was stated that through his father, he is a grandnephew of Alexandra Romanov, the last czarina and the wife of Nicholas II, the last czar. On her mother's line, he is a cousin to the Russian Royal Family.
It was also added by the publication that Prince Philip's DNA was used to identify the remains of the last czar's two daughters, Alexei and Maria Romanov, upon discovery in 2007.
As for Queen Elizabeth II, his grandfather, King George V is first cousins with Nicholas II and his wife, Alexandra. So, in a way, the Queen and the Duke of Edinburgh are also related to each other.