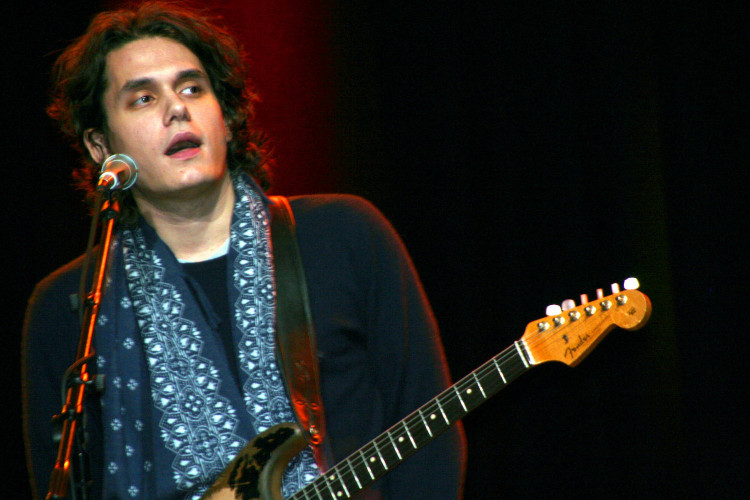 John Mayer is not only a very good singer/songwriter and music producer, but he is also only one of the celebrities that are very social media savvy. He may not have hundreds of millions of followers on Instagram, but he is the king of the photo-sharing app to many because of these reasons.
The crooner's IG account features normal stuff: his work, several snaps with fellow stars, OOTD, some memes, and other silly posts. But many find his page interesting, hence the almost five million followers.
Many of his photos and videos on Instagram showed the singer while playing his beloved guitar on and off stage. These photos usually garnered hundreds of likes and comments, indicating Mayer's fans love it when he shows his "guitar face."
Mayer's OOTD also shows his simple, classic fashion taste. His casual style always compliments his good looks, especially on stage.
His friendly personality also shines in his posts. A number of his photos are with famous celebrities-from musicians such as Barbara Streisand, Khalid, Shawn Mendes, and more to TV personalities such as Andy Cohen and Dave Chappelle.
Finally, the 42-year-old crooner is also the most prolific celebrity commenter out there. When a fellow star shared a photo or a video, the "New Light" singer wouldn't let it pass without commenting on the post regardless of how ordinary it was.
He is not shy to troll his fellow celebrities. Just recently, John revealed that he was asked to be part of the all-star rendition of John Lennon's "Imagine" that was shared on social media last week. However, the Grammy-winning artist said he misunderstood his assignment and instead, sang "Imagine" by Ariana Grande. Mayer shared the original video on Instagram but with the insertion of his parts singing Grande's song.
In August 2019, Jennifer Aniston's ex also trolled his fellow celebrities who fell into an Instagram hoax. After Instagram clarified that there was no truth about the alleged new privacy rule of the app, Mayer posted a message stating that he is willing to give to Instagram the right to publish or sell all of his content including his world-famous meatloaf recipes.
Sometimes John also leaves comments to fans for more engaging content. For instance, in July 2019, Mayer shared a black and white photo of him while playing the guitar. One fan asked the singer, "How are you still single?" to which Mayer responded, "Google me."
To those who are familiar with the singer's romance history, his response was quite straight forward. If someone Google his name, the search results almost always include his controversial comments about the women he dated in the past.