Street battles against police, widespread looting, arson and wanton property destruction by what authorities are calling gangs of anarchists are wracking more and more cities in the United States as protests over the death of George Floyd entered their fifth day Saturday. These horrific events are occurring in the midst of the raging COVID-19 pandemic in the U.S.
Some 200 businesses in St. Paul, Minnesota, were burned down, broken into, vandalized or looted during Thursday night's orgy of violent protests over Floyd's murder on May 25. Violent protests starting Thursday and extending into Saturday morning also tore into Minneapolis, Minnesota -- the epicenter of the protests -- Washington D.C.; Los Angeles, California, Columbus, Ohio, Dallas, Texas and Atlanta, Georgia. On the other hand, peaceful protests took place in Houston, Texas; Las Vegas, Nevada and Louisville, Kentucky.
The local protests that began in Minneapolis May 26 have now spread nationwide. On Wednesday, angry protestors burned down the Third Precinct building in Minneapolis. The four policemen involved in Floyd's death were from the Third Precinct. No one was injured in the blaze but the building was completely destroyed.
On Friday, Mayor Jacob Frey of Minneapolis imposed a citywide curfew after Hennepin County Attorney Mike Freeman charged Derek Chauvin, the Minneapolis Police Department officer who pressed his knee onto Floyd's neck for nine minutes, with the lighter charges of third-degree murder and second-degree manslaughter.
Frey blasted the looting and destruction of property in his city. He said what residents of Minneapolis have seen over the past several hours and the past couple of nights in terms of looting is unacceptable. He said among those buildings burned by rioters are community institutions the city needs.
Frey's impassioned plea and his curfew did nothing to tame the rioters. On the very first evening of the curfew Friday, rioters struck throughout Minneapolis igniting fires, continuing to loot and shooting at police. For his part, Minnesota governor Tim Walz (D) told protestors to go home
"The absolute chaos -- this is not grieving, and this is not making a statement (about an injustice) that we fully acknowledge needs to be fixed. This is dangerous," said Walz. "You need to go home."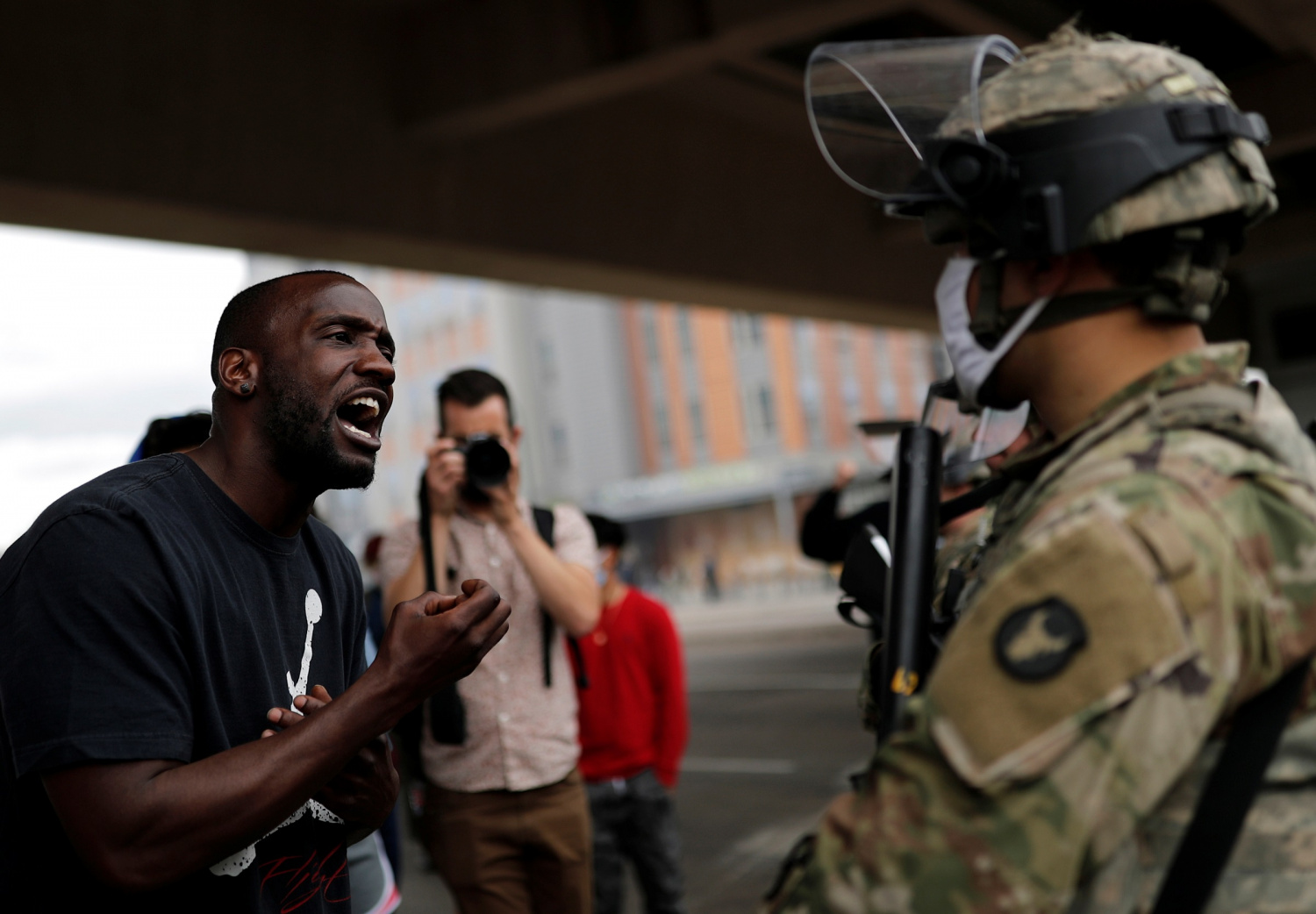 Walz then said organized gangs of outsiders, including anarchists, white supremacists and drug cartel agents are stoking the chaos in Minnesota.
He said the sheer number of rioters has made it impossible to make coherent arrests. He also noted the police's capacity to launch offensive action is being greatly diminished by the sheer scope and seemingly organized nature of the assaults. Walz again said the huge crowds and unexpected violence is shocking.
On Thursday, Walz declared a state of emergency and activated the Minnesota National Guard to restore order after protests over Floyd's death.
The latest flare-up in violence erupted in Atlanta, Georgia where protestors tore through downtown Atlanta Thursday evening leaving a wide trail of destruction, and burned a police car. Georgia Gov. Brian Kemp deployed the National Guard to the Atlanta to assist officers of the Atlanta Police Department. The facade of the CNN Center in the city was vandalized while fires were lit in the downtown area. Kemp later declared a state of emergency.