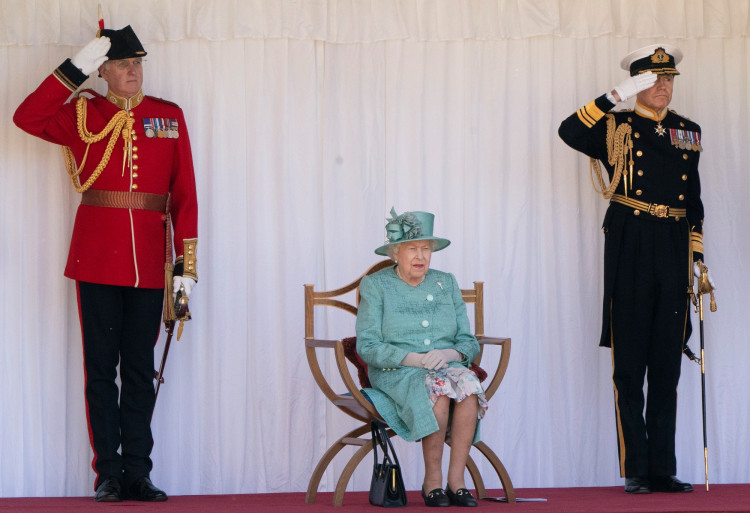 Prince Philip just turned 99 earlier this month. While there were no huge celebrations that happened to mark the important milestone, he, reportedly, celebrated the day with his wife, Queen Elizabeth II inside Windsor Castle.
Since mid-March, the royal couple has been staying inside their Berkshire property to observe social isolation. This, reportedly, makes total sense why they celebrated his 99th birthday privately.
The case is different, however, for the Queen's official birthday. As it happened, a "mini" Trooping The Colour went ahead on June 13 to mark Queen Elizabeth II's 94th year officially.
The celebration over the weekend saw Prince Philip's wife's first major appearance since the emergence of the lockdown in the United Kingdom. It marked an important date as she became the first British Royal to step out of self-isolation amid the pandemic crisis, according to the Daily Express.
Unfortunately, the event was a "lonely" one for the Queen as she went out to witness the whole ceremony all by herself. This, reportedly, raised a lot of questions as to where the Duke of Edinburgh was. As reported, he made no appearance on the Queen's official birthday.
Despite the continued developments of the speculations over his absence, Prince Philip did not, reportedly, attend this year's Trooping The Colour because he is no longer a working royal, as per Hello! magazine. As explained, his absence was mainly because of his retirement as a senior member of the British Royal Family.
It is recalled that the Duke of Edinburgh bid farewell to his post a working royal in 2017. His attendance to that year's Trooping The Colour was, reportedly, one of his final rounds of royal engagements.
Since his retirement, he has spent his days in Sandringham Estate. He and Queen Elizabeth II just recently reunited in Windsor Castle to self-isolate together amid the crisis.
Several speculations also emerged that while he made no appearance on the main ceremony of this year's Trooping The Colour, many experts are, reportedly, certain that Prince Philip was watching inside the castle. If not through the windows, it is said that he was watching through the television coverage, just like the rest of the British Royal Family in their respective royal residences.
All members of the royal fold normally attend the annual Trooping The Colour at Buckingham Palace. For this year, however, the lockdown measures set by the UK officials seemingly hindered the royals to be with the Queen on her official birthday.