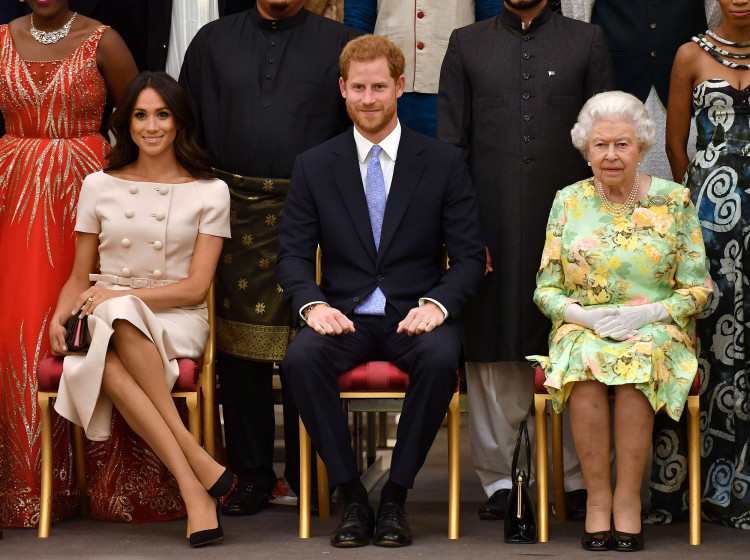 Prince Harry and Meghan Markle have decided that being senior royals is not for them anymore and announced earlier this year that they will be stepping down from their roles. Despite their shocking announcement, Queen Elizabeth revealed via Buckingham Palace that she supports the Duke and Duchess of Sussex's decision.
Prince Harry and Meghan Markle then started gearing up for their new life outside the Royal Family. The couple packed their bags and moved to Los Angeles to make a fresh start.
Now, a new report claimed that Queen Elizabeth will monitor Prince Harry and Meghan Markle's new life. "I think it's the case of the Palace watching and waiting to see what they'll do. And they will be watching, and they'll be watching very closely," royal expert Katie Nicholl said.
Prince Harry and Meghan Markle previously revealed that they still wish to serve Queen Elizabeth after their withdrawal from royal life. However, Her Majesty declined their request.
After announcing their decision, Prince Harry and Meghan Markle's website stated that they would "carve out a progressive new role" and "adjust their working model." But after their discussion with Queen Elizabeth, Prince Charles, and Prince William, it was decided that the Duke and Duchess of Sussex will completely step back from royal duties as of spring of 2020.
Prince Harry and Meghan Markle will also lose their HRH title and the Duke of Sussex's military title. The couple is also banned from using the word "royal" in their future activities.
Meanwhile, an earlier report seemingly echoed Katie Nicholl's statement. Royal expert Julie Montagu Viscountess Hinchingbrooke claimed that Queen Elizabeth is worried about the real motives of Prince Harry and Meghan Markle for deciding to quit Royal life. She even said that Her Majesty is set to "watch the Sussexes like a hawk."
Julie Montagu Viscountess Hinchingbrooke then added that Queen Elizabeth will be forced to adjust to their new norm without the Duke of Sussex in the picture. However, experts argued that Her Majesty had always maintained the reputation of the monarchy. So even though it was hard for the Queen to see her grandson go, she always put the Crown ahead of her personal matters.
But a previous report shared that if ever Prince Harry decided to come home, she will welcome him back. Even though the Royal family members are "disappointed" with Prince Harry and Meghan Markle's decision, Majesty magazine editor Ingrid Seward believes that Queen Elizabeth would never criticize the Duke and Duchess of Sussex in public.