K-pop stars are spreading positive vibes with their charitable deeds.
Recently, heartwarming tales of K-pop stars' philanthropy and consistent donations have been making headlines, warming the hearts of many.
Singer IU celebrated her 15th debut anniversary by donating a total of 300 million won, with 100 million won each going to Seoul Asan Hospital, Korea Child Welfare Association, and Seoul Children's Hospital under the combined name of 'IUaena', a blend of her name and her official fan club's name.
Seoul Asan Hospital plans to use IU's donation to support economically disadvantaged teenagers and female cancer patients. The Korea Child Welfare Association will allocate the funds to improve facilities damaged by typhoons. Seoul Children's Hospital will use the donation for medical support projects for the underprivileged and for remodeling development centers to create a better treatment environment.
Through her agency, IU expressed her gratitude, saying, "Thanks to UAENA, I can share warmth with others. I want to spread the immense love I've received. I believe it can be a starting point for a small change in someone's life."
IU has consistently made donations under the name 'IUaena'. Last May, on her birthday, she donated 50 million won to the Happiness Sharing Foundation, 100 million won to the Heart to Heart Foundation, 50 million won to the Korea Single Mothers' Family Association, and 50 million won to the Korea Vulnerable Senior Support Foundation, totaling 250 million won.
SHINee's Key's charitable act was revealed through comments on a YouTube content video titled 'Pinggyego'. A comment on the video where Key appeared read, "Thank you, SHINee's Key, for supporting our son's leukemia treatment, which was a significant amount and not covered by insurance. Thanks to you, our son is doing well now. We bow our heads in gratitude."
Fans were delighted to learn of Key's behind-the-scenes kindness, and even SM Entertainment, his agency, was unaware of this act.
Previously, before his military enlistment in 2019, Key visited Chilgok Kyungpook National University Hospital and donated 10 million won for pediatric patients. He also personally visited the wards, took commemorative photos, and shared encouraging messages. In 2020, on Key's 30th birthday, his fans donated 12.1 million won to the Korea Childhood Leukemia Foundation in his name.
On September 18, Key mentioned his charitable act during an appearance on JTBC's 'Newsroom'. He said, "I'm glad the donation was put to good use. I hope my influence grows, not just for my own sake but to have a positive impact on today's youth."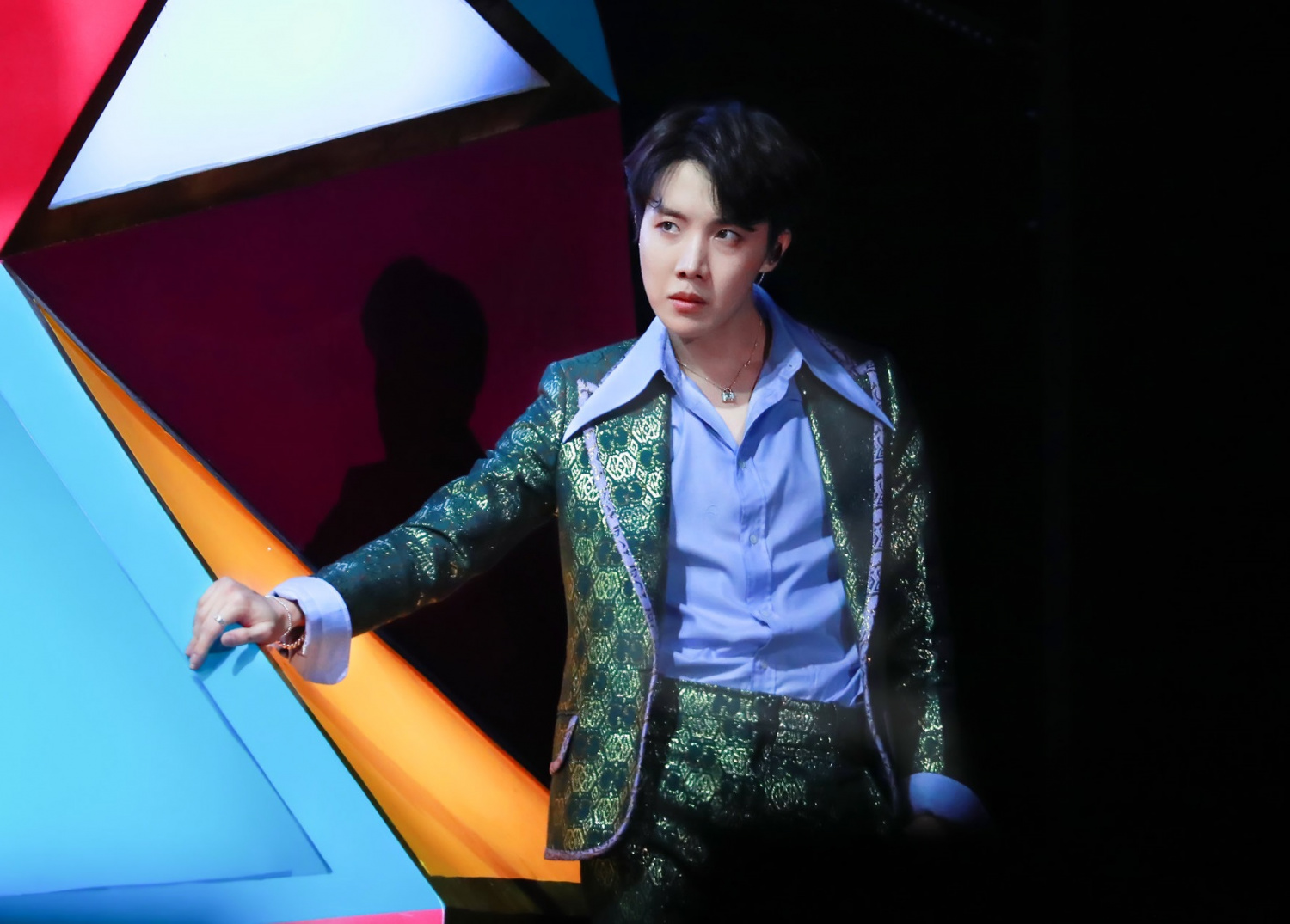 Meanwhile, BTS's J-Hope's act of kindness during his military service has also touched many hearts.
Recently, the official channel of 'Veterinarians for Abandoned Animals' revealed that J-Hope sent a food truck to their volunteer site. Expressing their gratitude, they said, "It's our first time receiving a coffee truck during our volunteer work. We'll always support global artist BTS's J-Hope."
J-Hope has been supporting a shelter for stray dogs for two years. A blogger who shared this news revealed that after reading their blog post about the shelter, someone reached out to help, who turned out to be J-Hope's mother.
Another member of the same group, Jimin, also had his charitable act revealed recently. In March, through the Chungbuk Provincial Office of Education, he donated 10 million won each to 10 educational institutions in the province, totaling 100 million won. The funds will be used to support book-related programs in these institutions.
Furthermore, Jimin donated 50 million won to his hometown, Busan's Nam District, as a gesture of hometown love. Since his debut, Jimin has been consistently practicing philanthropy. He previously donated 100 million won each to the Busan, Jeollanam-do, and Gangwon Provincial Offices of Education and another 100 million won to the non-profit service organization Rotary International District 3590, continually touching hearts with his acts of kindness.