YG Entertainment has unveiled the visual for Ruka, the fifth member of their new girl group, BABYMONSTER.
On November 21, YG released 'BABYMONSTER - VISUAL FILM | RUKA' and 'BABYMONSTER - VISUAL PHOTO | RUKA'. Following members Chikita, Asa, Lola, and Parita, the video showcases Ruka's hip-hop swag.
Appearing with striking red hair, Ruka exudes a distinct aura and creates a unique atmosphere. Her street fashion, combining black and red tones, and the addition of dazzling silver accessories further enhance her commanding charisma, captivating viewers.
Originating from Japan, Ruka has been a trainee at YG for five years, making her the most experienced among the BABYMONSTER members. With natural talent and a solid 'YG-style' hip-hop identity, Ruka possesses robust rapping skills and an effortless command of the stage, firmly establishing herself as an 'all-rounder' in the public eye.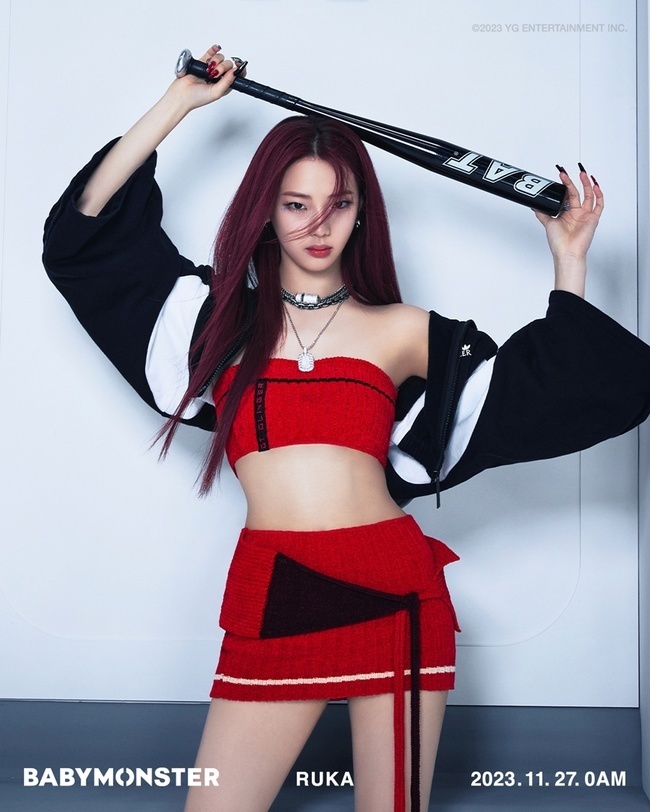 BABYMONSTER, YG's first girl group in seven years following BLACKPINK (including members Ruka, Parita, Asa, Haram, Lola, and Chikita), will debut in the global music market with their digital single 'BATTER UP' at midnight (Korean Standard Time) on the 27th.