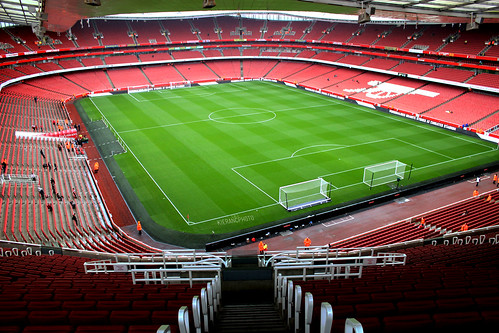 Since winning their first Premier League title in 2012, Manchester City have been the dominant force in English football. Under various managers, the club has won the top division in six seasons across the last ten years.
With Pep Guardiola leading City to two consecutive title successes, the club were hot favourites to make it three in a row. Liverpool and Chelsea were likely to offer the biggest challenges, but Manchester City's reign might just be ended by a more unlikely source.
Gunning for Glory
January 15th could prove to be the most pivotal day in the 2022/23 EPL title race. Following Manchester City's defeat at Manchester United 24 hours earlier, Arsenal travelled to old rivals Spurs and came away with a comfortable 2-0 win.
The Gunners re-established an eight-point lead at the top of the table and, with half the campaign already gone, it's getting harder for City to catch up. Arsenal have barely made a mistake all season and, after 18 matches, they'd only lost once.
Mikel Arteta's men are in sublime form and homing in on their first top flight title since 2004, but can the Gunners still be caught?
The Title Race as it Stands
When Premier League teams paused for the 2022 World Cup, Arsenal were enjoying a healthy lead at the top of the table. Manchester City had just lost to Brentford, but Pep Guardiola's side were still listed as hot favourites to win the division.
All that has now changed, following City's loss to United and Arsenal's victory at Spurs. The best betting sites now show Arsenal as odds on favourites in the outright markets, while Manchester City lead the chasing pack.
The markets can be tracked across the remainder of the season and they will be updated on the ArabianBetting website as the campaign progresses. Readers can track the changes while accessing additional information including breaking news, opinion articles and useful betting guides.
It's also possible to test out all of that knowledge. Each sportsbook linking in to ArabianBetting will be able to accept new customers, subject to eligibility requirements and a completed online form.
Once the secure registration process is complete, many of those betting operators will release a generous welcome promotion. A range of deposit providers can help to cover qualifying bets, while help facilities are on hand.
Competitive odds may be backed by occasional price boosts, while other benefits may include live markets and mobile apps. In short, it's the site to follow the EPL title race from a betting perspective, but who will get over the line?
Crucial Fixtures
A quirk of the fixture calendar means that Manchester City and Arsenal have yet to play each other in the league this season. The two teams will meet at the Emirates on February 15th while the reverse fixture will take place at the Etihad on April 26th.
Those two games could effectively decide the title. If Arsenal were to take all six points, they would surely be on their way to lifting the trophy. If Manchester City were to win both matches, they would significantly close the gap.
If the teams emerge with one win apiece or, if either of the games are drawn, the title race will remain wide open.
Aside from those head-to-head contests, there are some big games in prospect for both sides. Arsenal will host Manchester United and Chelsea while the club must also travel to Liverpool and Newcastle United.
Manchester City have tricky home games against Newcastle, Liverpool and Chelsea, while the away schedule includes a trip to Spurs on February 5th. Those are the crucial contests that are likely to decide the fate of both clubs.
Could either City or Arsenal be overtaken at the top? After winning that tense local derby, Manchester United are just a point behind City and Erik ten Hag's team sit in fourth. One place above them are Newcastle United who have played a game more than the sides around them.
While the focus is on Manchester City and Arsenal, it's not inconceivable that a third or fourth team could join the title race. It could be an open and entertaining end to the Premier League season, but the trophy is firmly in Arsenal's hands.