In the ever-evolving world of K-Pop, where rumors can spread like wildfire, recent speculations surrounding the potential disbandment of iconic group Red Velvet have left fans on edge. The root of these speculations can be traced back to a Star News Korea article, which hinted at the possibility that Irene, a key member of Red Velvet, might not renew her contract with SM Entertainment. This report further suggested that disagreements during contract negotiations might be the reason behind the group's limited activities and music releases in 2023, post their R to V concert in London.
While Seulgi's contract renewal with SM Entertainment was confirmed, the silence regarding the other four members, coupled with negative insinuations about Irene's contract, naturally stirred anxiety among fans. Social media platforms were abuzz with fans expressing their concerns, with tweets like "rumors of rv disbanding almost got me fearing for the integrity and future of kpop" and "RV IS NOT DISBANDING ON MY WATCH."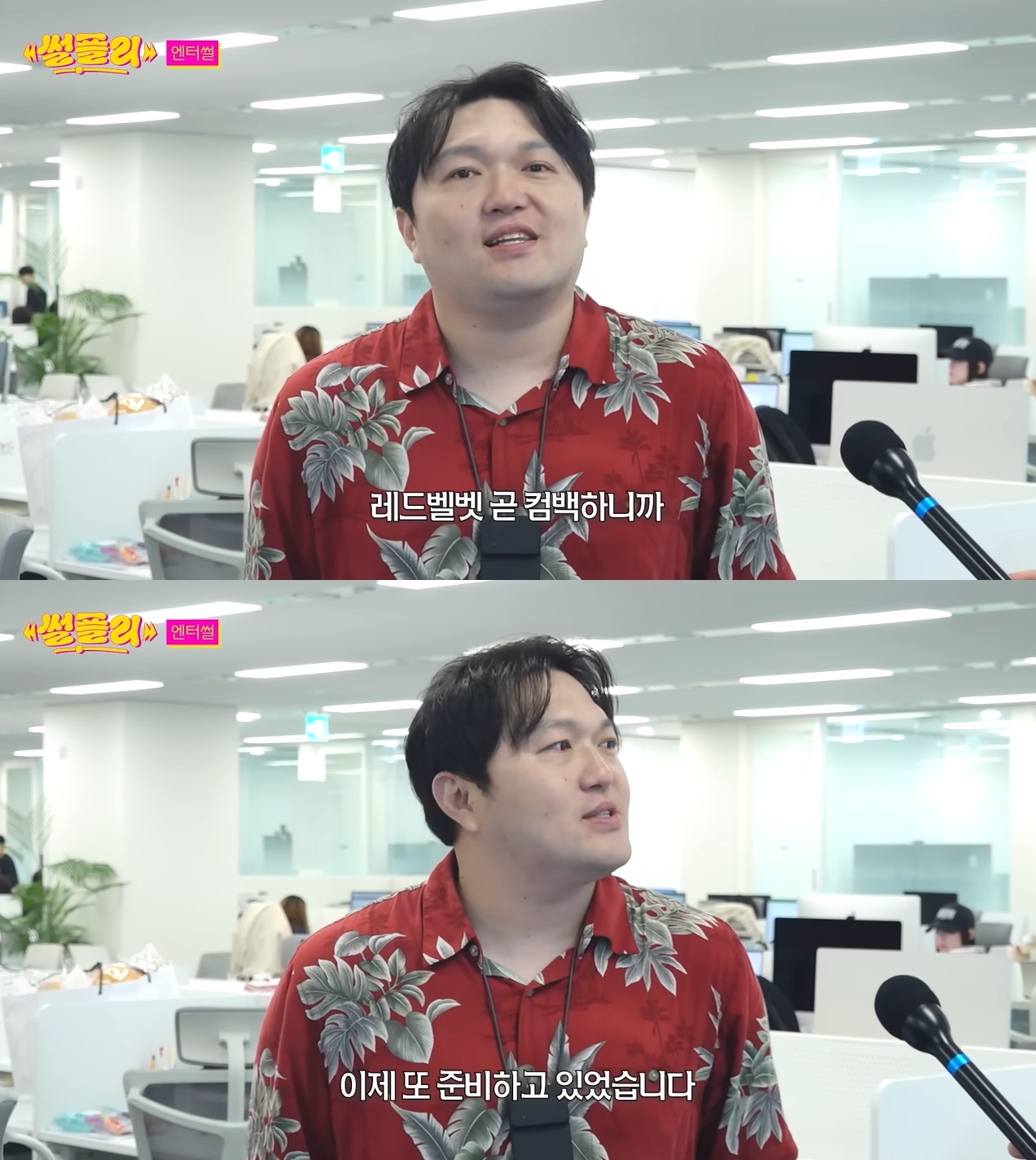 However, a glimmer of hope has emerged for ReVeluvs (Red Velvet fans) worldwide. In an unexpected twist, SHINee's Key conducted an interview with Red Velvet's current manager, Choi Byung Jong. Choi, who has previously managed renowned groups like SHINee and JYP Entertainment's Wonder Girls, dropped a significant hint about Red Velvet's future. When probed about the group's upcoming plans, Choi revealed, "Red Velvet's comeback is coming up. I've been preparing for that. Please look forward to their comeback everyone." However, he remained discreet about further details, including the potential date for this much-anticipated comeback.
Korean netizens received this news with palpable excitement. An article echoing Choi's statement swiftly climbed to the top of Naver's rankings, further amplifying the buzz. This isn't the first hint of optimism for ReVeluvs. Despite the prevailing concerns, fans had observed that members Seulgi and Irene were actively sharing snippets from their recording and practice sessions. Yet, Choi's confirmation serves as a significant morale booster, suggesting alignment between the group and the management.
Amidst this whirlwind of speculations and revelations, one thing stands out: Red Velvet's future might not be as uncertain as previously feared. While SM Entertainment has yet to officially comment on the contract statuses of Irene, Wendy, Joy, or Yeri, Choi's hint at an upcoming comeback can be perceived as an indirect affirmation of the group's continuity. It raises the question: Why would a group be gearing up for a comeback if they were on the brink of disbandment?
For now, it appears that ReVeluvs have reason to be optimistic. As they eagerly await an official announcement regarding Red Velvet's return, the hope is that it will be sooner rather than later.