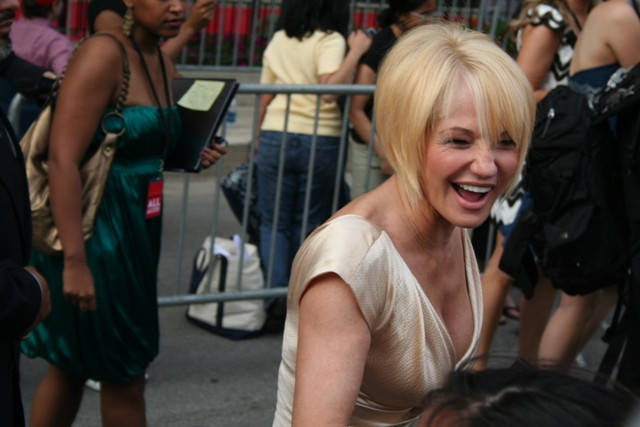 Ellen Barkin won't be back for Animal Kingdom season 5 when the drama series returns on TNT in 2020. While her character Smurf will live on, to be played by a younger actress (Leila George) in flashback scenes, Barkin hinted the real reason why she won't consider coming back to the show.
In a post on Twitter, Barkin expressed her disappointed for the way TNT treated her while leading the Animal Kingdom for four years. She hinted that she was virtually "being vanished" on the show's official social media profiles, which, lately, have been posting about her character.
Barkin also raised a curious observation that the network seems to been "purging" its female lead stars. Her tweet against TNT opened the floodgates for the fans to also express their disappointment for killing off her character at the end of Animal Kingdom season 4.
When a fan asked if it was her choice not to leave the series, the star answered that her choice was to protect herself. In another reply to a fan, Barkin may have hinted that some of her male co-stars were actually happy that she wouldn't be back for Animal Kingdom season 5. She even said that "some held the door" on her exit to the series.
Barkin said she has some concerns for the future of Animal Kingdom season 5 because of how things have turned out when it's the network calling the shots on where the story should go. Her followers, on the other hand, said that they wouldn't be tuning to the show in the next season with Barkin gone.
TNT renewed Animal Kingdom season 5 in July 2019. In August, the finale aired with Barkin's Smurf being shot by one of her TV sons after the character pleaded for her death so she would no longer suffer from her cancer.
Creator and showrunner John Wells told Entertainment Tonight that they wouldn't say never to Barkin possibly reprising her role in Animal Kingdom season 5 despite her character's fate. Wells said, however, that it will still depend on the story, which should be compelling enough to make her come back.
Animal Kingdom season 5, which is about a family of criminals and hustlers, will now shift its focus to the Smurf's sons and how her death will affect the boys moving forward. The new season will serve as a reboot, yet the spirit of Smurf will still be around.
TNT has not yet announced the show's return date, but it is earmarked for a 2020 release.