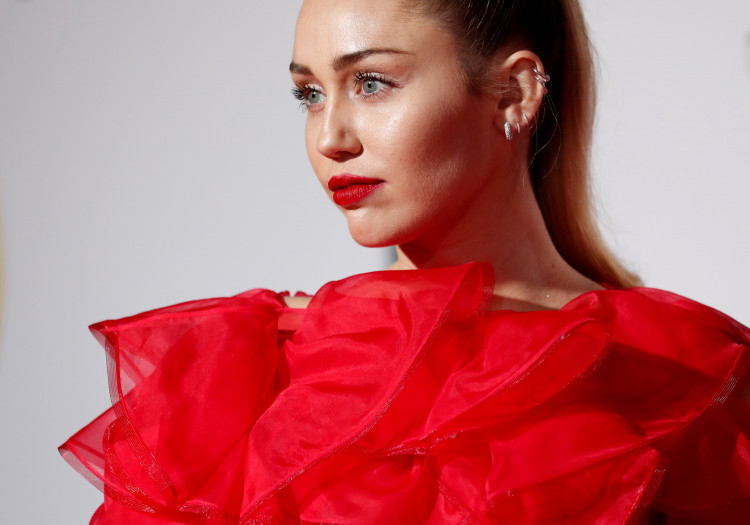 Miley Cyrus has avoided the disastrous quarantine haircut that many have been experiencing right now. Thanks to her mom, Tish Cyrus, and celebrity hairstylist Sally Hershberger, the "Slide Away" singer transformed into a Joe Exotic-like mullet but more fashionable and chic.
Cyrus debuted her new 2.0 mullet and her fans are loving it. Miley took to her Instagram Stories Tuesday night to share photos of mullet-loving rock icons such as Debbie Harry and Cherie Currie. Shortly after, she revealed her new haircut.
Hershberger also posted on her Instagram Miley's new look. In the caption, she expressed her satisfaction with Tish's on-the-spot hairstyle training along with the hashtag #virtualhaircut.
This suggested that it was Miley's mom who wielded the scissors while Hershberger was giving her virtual instructions on how to achieve the singer's new hairstyle. A clip of their virtual haircut session can be viewed here.
It can be recalled that it was Hershberger who also cut Cyrus' platinum hair into a modern mullet earlier this year. Miley was later on hilariously compared to Tiger King star Joe Exotic.
Hershberger told Page Six Style at the time that the "Mother's Daughter" singer never does what everyone else does and she is always setting a new trend. She added Miley wanted to go more punk so she wanted an edgy hairstyle and she finally got it.
The Hannah Montana actress has joined several stars who have transformed their looks with their own at-home hairstyles. Taylor Swift earlier shared a photo of her showing her newly dyed blue and pink hair while Ariana Grande looks like a doll in her curly hair. Gwen Stefani also gave his boyfriend Blake Shelton an upgrade of his mullet by adding some stripes.
Miley is still in quarantine with her boyfriend, Cody Simpson. The couple has been staying at home in Los Angeles ever since California Governor Gavin Newsom placed the state in a stay-at-home order.
HollywoodLife cited a source close to the singer as saying Miley and Cody are getting along really well and have been focused on their health. Liam Hemsworth's ex-wife is getting close to her first year of sobriety and everyone is proud of her. She quit drinking and smoking in June 2019.
Meanwhile, the "Wrecking Ball" hitmaker expressed how proud she is of her sister, Noah Cyrus after the latter released her new song, "Young & Sad." The ballad is all about the 20-year-old singer's anxieties and pressures growing up as the younger sibling of Miley Cyrus.
Noah said growing up, she felt like she was in the "shadow" of Miley's "sunshine." Miley, on the other hand, said she considers Noah as her equal and she will do anything to prove how much she loves her little sister.