Thanks to Black Friday, you now have plenty of affordable options where you can store all your confidential files securely and share them easily. A cloud storage service can help you strengthen your cybersecurity practices in your business, projects, schoolwork, or for personal use.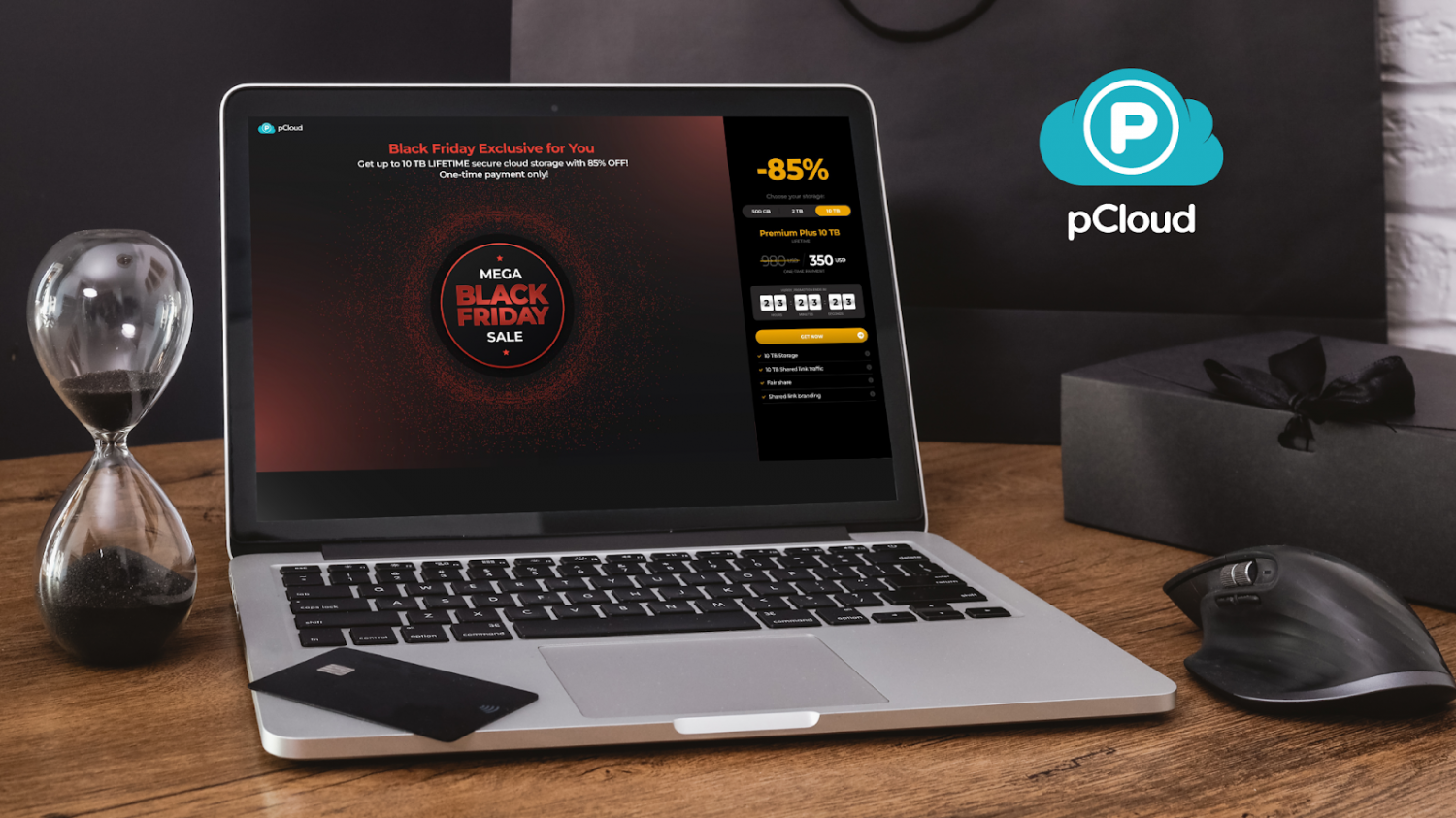 Are you having a hard time choosing the best cloud storage service to purchase this Black Friday Sale? pCloud can keep all of your files in the safest and most convenient way. This Black Friday, you can even get a one-time payment plan with up to 85% discount for 500GB, 2TB, and 10TB storage space while enjoying innovative features and benefits.
Why You Should Choose pCloud
Known for its efficient Lifetime Plans, pCloud is a Swiss cloud storage service that provides an effective and safe solution for storing, backing up, and sharing all your files. It has over 16 million users globally, making it one of the leading solutions available. There are also various features that you can use to access, share, and receive files according to your needs.
It's user-friendly.
pCloud is accessible through a web-based user interface, mobile apps for Android and iOS devices, and virtual hard drives on desktop computers running macOS, Linux, and Windows operating systems. You can also get offline access to all the previously synchronized files, so you don't need to be connected to the Internet to use it.
Since it's easy to use, even those unfamiliar with technology will have no trouble with it. The pCloud Drive, which creates a secure virtual drive on your computer, allows you to store, synchronize, and access your files in the cloud. This desktop application also offers other features, such as integrated file sharing and synchronization through your computer.
For mobile, you can store, backup, and access your files anywhere and anytime by turning on the Automatic Upload feature. The built-in media player also gives you access to your valuable files. It has integrated audio and video players, where you can watch and listen to your favorite media in almost any format.
It offers multiple file-sharing options.
With pCloud, you can instantly share files and collaborate with any projects in different ways using web interfaces and apps. This will make working on reports, papers, and other tasks much easier online.
You can share files with anyone through shared links, even if they don't have a pCloud account. Anyone with access to the link can view and download the shared files from any browser, including large files. The links will always show the latest version of the files. You can also protect your shared links by setting a password or expiration date.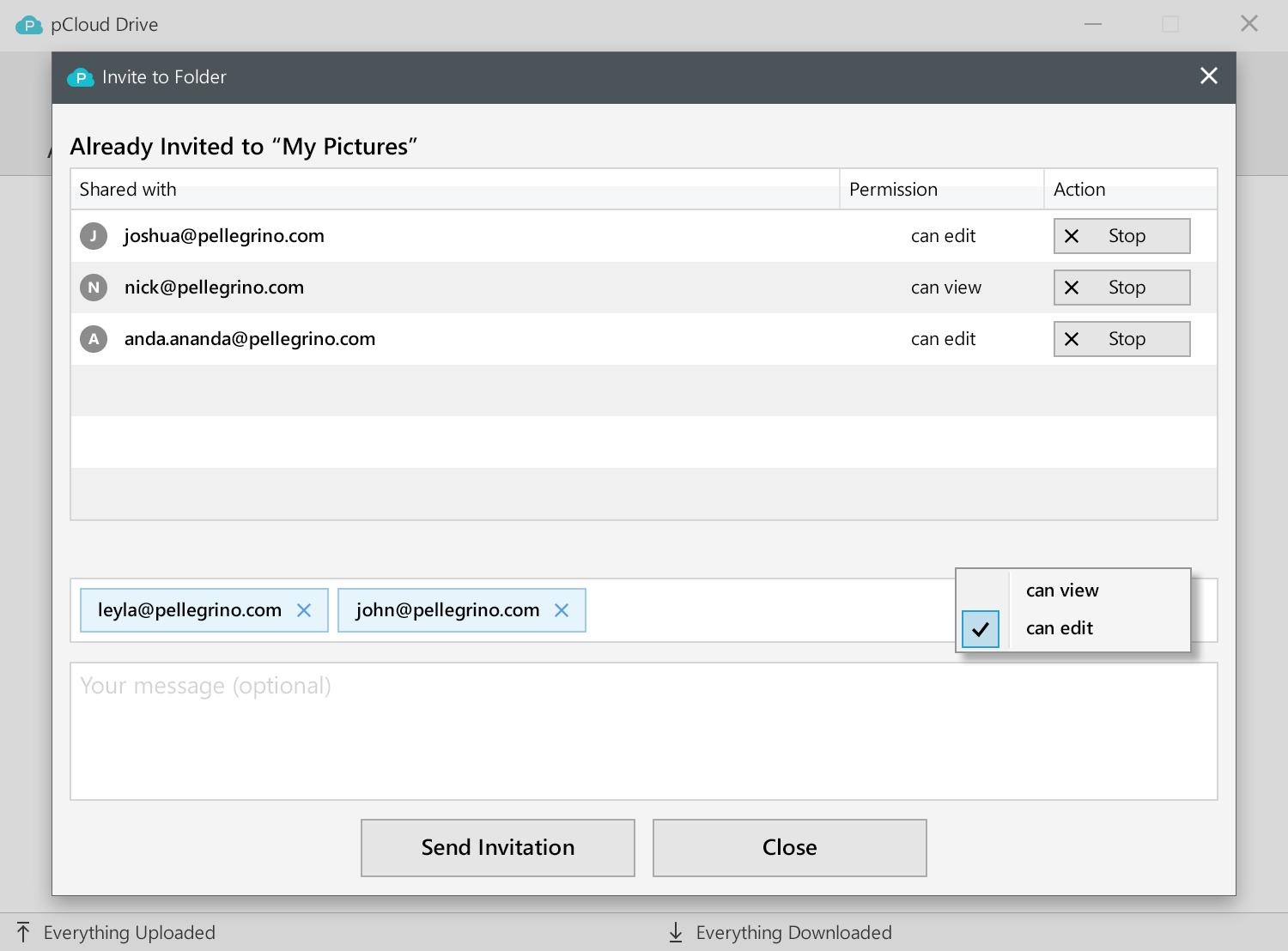 Another option you may consider is the direct link, which provides a special folder called Public Folder in the pCloud's file structure. Here, you can create direct links to files and folders to share your files the way you want to. All the files stored in the Public Folder will be accessible in an index directory.
You can also receive files from anyone directly on your pCloud account by sending file requests. Recipients can upload files without gaining any access to your account. Meanwhile, the Invite to folder option is for collaborating with anyone in shared folders. You can control access levels by setting View, Edit, or Manage permissions.
It offers a quick and smooth file backup.
When it comes to backing up files, pCloud works faster in backing up not only important files, but also high-resolution photos and videos. Simply turn the Automatic Upload feature on, and your files and media will automatically upload to your pCloud account. Any changes you make will be applied to your pCloud account and device to access the latest version of your files.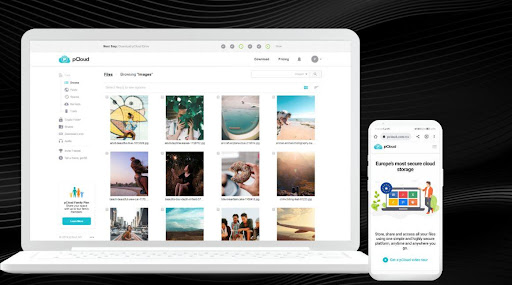 You can also download and upload files smoothly without file size or speed limits and back up your photos and videos directly from your phone to save space on your device while getting access to it anytime. In case you need to look for old files, you can preview files stored for 15 days and restore their previous versions.
It uses military-grade encryption.
pCloud ensures that all of your files are safe and secure 24/7 with pCloud Crypto, a client-side encryption that locks your files into your device and keeps them hidden or invisible, even when your device is missing or stolen. This means that your files will be protected against unauthorized access.
pCloud also features zero-knowledge privacy, in which the encryption keys are not uploaded or stored on its servers. It is the first cloud storage provider that offers encrypted and non-encrypted folders in the same account. For extra security, an encryption key called Crypto Pass will only be accessible to the user who creates it.
You'll have peace of mind storing all your files in pCloud because it uses industry-standard 4096-bit RSA for users' private keys, 256-bit AES per file and per folder keys, and TLS/SSL encryption when transferring data from your device to the pCloud servers. It also stores files in at least three different server locations in a highly secure data warehouse in Europe.
It offers massive storage space at a low price.
You don't have to worry about your storage space anymore as pCloud offers Lifetime Plans with 500GB, 2TB, and 10TB storage space, where you can get up to 85% off! You'll have enough storage space for all your files, including large ones and high-resolution videos or photos.
You can get a one-time payment plan of 500 GB Premium Lifetime for €139 with a 75% discount, 2 TB Premium Plus Lifetime for €279 with a 75% discount, and 10 TB Custom Lifetime for €890 with an 85% discount this Black Friday Sale until November 27 only.
Upon purchasing your chosen plan, you only need to pay again for storage if you prefer to add more space to your account. Don't miss this massive storage space on the most trusted cloud storage at a very low price.